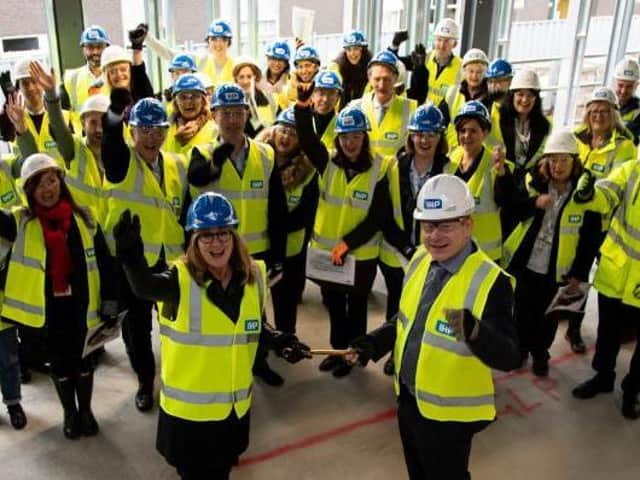 Staff get a first peek at the unit last year
The first two phases of the expanded and refurbished unit have been finished months ahead of schedule.
It now features 14 bed spaces, including six isolation rooms, two of which have 'ante rooms' that provide a negative-air chamber to isolate the workspace from the patient, which is designed to support a pandemic.
The architects Gilling Dod also designed it to have better natural light and new facilities for relatives which include a kitchen, lockers and purpose-built reception and waiting area.
Phases three and fourwill see a clinical skills room, staff rest areas and a quiet space built by February next year.
Karen Partington, chief Executive at Lancashire Teaching Hospitals, said: "We are delighted to announce that the first two phases of work are now complete and we will be ready to move patients in from next week. The new and improved facilities are of an exceptionally high quality, and the teams involved have worked so hard to make this project happen. This investment will improve both patient experience and the facilities for our incredibly dedicated team."
Dr Daniel Cottle, Clinical Director in Critical Care, added: ""The whole team are thrilled to see the new unit complete- it looks amazing! They have put a huge amount of work into designing the unit and bringing it to life. There will be substantial improvements in the care they are able to provide for patients and for the environment that they work in."
Public donations also helped to fund visitor beds , furniture and artwork.