Lancashire doctor facing ban over 'sexual acts' on patients
A Lancashire doctor who carried out vaginal examinations without patients' consent is facing a ban from practising after a High Court ruled they were sexual acts.
Saturday, 10th October 2020, 12:40 pm
In November last year, Dr Raied Haris had sanctions imposed on his ability to practice as a doctor following examinations he conducted on two different women.
The first of the incidents concerned Dr Haris' work at the the Bay Urgent Care out of hours service in Morecambe, where in February 2017 he undertook a non-clinically indicated, intimate examination on a woman without informed consent.
A Medical Practitioners Tribunal found he pulled down the patient's underwear before performing a vaginal examination that was not necessary.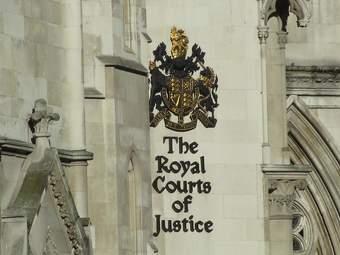 Royal Courts of Justice
The second incident took place when working as a GP in the Minor Injuries Unit at Leeds General Infirmary in 2017. On that occasion, he took unnecessary examinations of a woman's buttocks, vagina, and breast.
Dr Haris successfully argued he was asexual and had no sexual desires, backed up by statements from his sister and a friend and a psychiatric report.
The tribunal said that his actions on the two women "are at the very least reasonably able to be perceived as overtly sexual" but that following Dr Haris' own defence, "the weight of evidence on this point is in the doctor's favour".
At the hearing at the Royal Courts of Justice in London, Ms Jenni Richards QC, on behalf of the General Medical Council, said it was "wrong to find that there was no sexual motivation" in Mr Haris' actions, "particularly in circumstances where there was no reasonable alternative explanation for [his] behaviour".
Mr James Leonard, defending Mr Haris, said the GMC had insisted his client's actions were "examinations" of the two patients. This, the defence argued, meant it was left open to interpretation that his actions, while not "clinically indicated", could be described as "clinically motivated".
But at the appeal, The Honourable Mrs Justice Foster said the reasoning of a 'non-sexual conclusion' was not justified.
Justice Foster said the sanctions imposed on Dr Haris were "plainly wrong because, even absent a finding of sexual motivation behind the actions of Dr Haris, they constituted serious and distressing, uninvited intimate intrusion upon two patients".
Following Justice Foster's decision, she ordered the Medical Practitioners Tribunal to look again at the sanction imposed on Mr Haris.