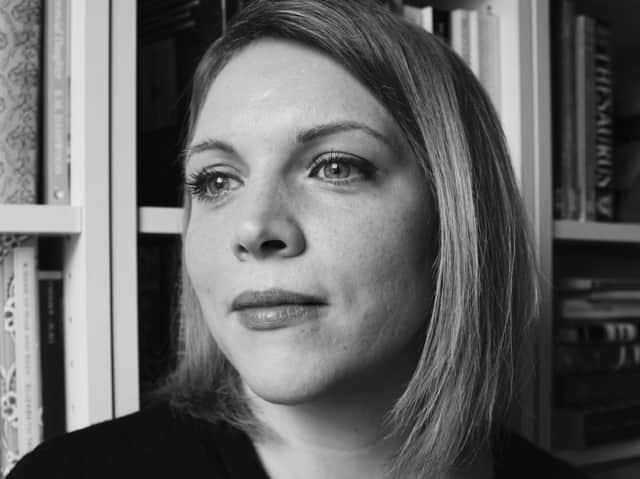 Naomi Kruger is an author and creative writing lecturer at UCLan.
When Preston-raised author Naomi Kruger went to visit a family friend who suffered from dementia, she did not think that experience would inspire her debut novel.
Her book, May, is set in Preston and features landmarks such as the bus station, and the Harris Museum, and even a Preston North End football match.
The main character lives in a care home and she only remembers fragments of her own life.
This is due to her dementia, a syndrome associated with an ongoing decline of brain functioning, which often leads to memory loss, and may include problems with thinking speed, mental sharpness and quickness, language, understanding and judgement.
According to the World Health Organization, around 50 million people worldwide have dementia, with nearly 10 million new cases every year.
Although there is no cure for dementia at present, if it is diagnosed in the early stages there are ways to slow it down and maintain good mental function.
Naomi, who was born near Longridge and is now a lecturer in creative writing at UCLan, says: "I visited this friend a couple of times, she was really close to my dad – a sort of auntie to me – who was always very interested in knowing more about my life.
"Talking to her, I realised the fear of forgetting everything about my own life.
"In my book, I wanted to portray the fear of not being yourself anymore.
"I had to come to terms with my own prejudice about the disease, and find a new way of connecting with this person."
She explains how they spent time together, talking about Naomi's childhood memories: "In the end, I had a fantastic conversation with my friend, she asked me about my childhood and about my life, and she could remember bits of hers.
"So I started to think, how can we connect with people with dementia and find new ways to still communicate with them? How can we still interact with them as human beings?"
Throughout the novel, May – the protagonist – recollects seeing a boy with red hair, but she can't remember who he is and what relationship he had with her.
The book moves through the decades, weaving together the lives of May's family and the woman who cares for her at the nursing home.
Naomi says: "I wanted the story to be told by different voices, in order to show that we are not so different, and that our memory is not completely reliable either."
She thinks that people with dementia are often represented on TV and by the media as zombies, living-dead creatures whose past is now lost forever.
People with dementia can, in fact, become apathetic or uninterested in activities they used to enjoy, and even have problems controlling their emotions.
The illness can also cause massive changes in their personality, and a loss of empathy, which leads them to lose interest in socialising.
Naomi adds: "I think dementia is now widely represented on TV, but what we usually see is the terrifying prospect that comes with the illness.
"They often focus on the tragic aspect of it.
"What should be explored instead is the humanity of these people, and how we can still relate to them on a human-to-human basis.
"And there are amazing groups out there, which are doing a great job at raising awareness about dementia, while also supporting those who suffer from it and their families.
"For example, Age Concern Central Lancashire does a lot of good work in this area as well as Longridge Dementia Friends Group."
Naomi has been a lecturer at UCLan for six years and is working on her second book, an historical fiction novel set in Preston in the 1840s.