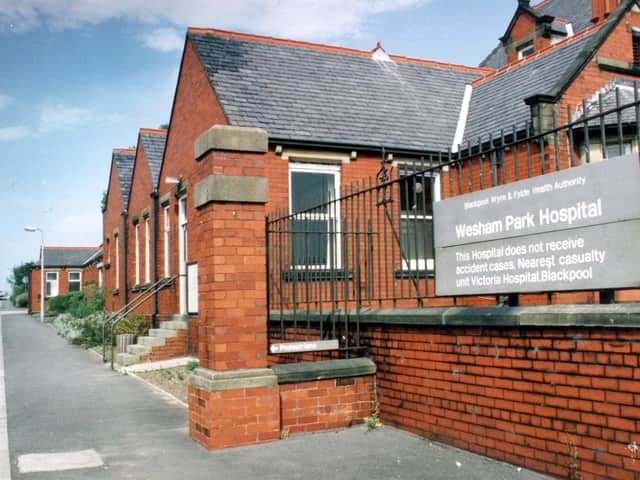 The former Wesham Park Hospital
After the hospital closed in 2011, the site continued to be used as offices by NHS Fylde and Wyre Clinical Commissioning Group (CCG) and other tenants but has been vacant since November last year.
NHS Property Services, which has been tasked with the demolition, says the repurposing of the vacant site, in Derby Road, will help the NHS make significant savings on running costs and better use of the space.
After the site has been cleared, it is proposed that half of the land will be developed for new clinical use, with the local CCG having already indicated its aim to develop a new state of the art health centre, which would provide capacity for the two GP practices in Kirkham as well as a variety of community services.
The other half of the site has been determined to not be of use for clinical purposes and looks set to be made available for sale.
Phillip Potter, senior transaction manager at NHS Property Services, said: "Parts of the site have been unoccupied for a significant period.
"The repurposing of the site will now enable the local health community to achieve their objectives as well as putting redundant public land back into economic use. The money generated from this part disposal will be reinvested straight back into the NHS."
A CCG spokesman said the building is not to be confused with Wesham Rehabilitation Unit in Mowbreck Lane, which is entirely separate and has been unoccupied for a lot longer.