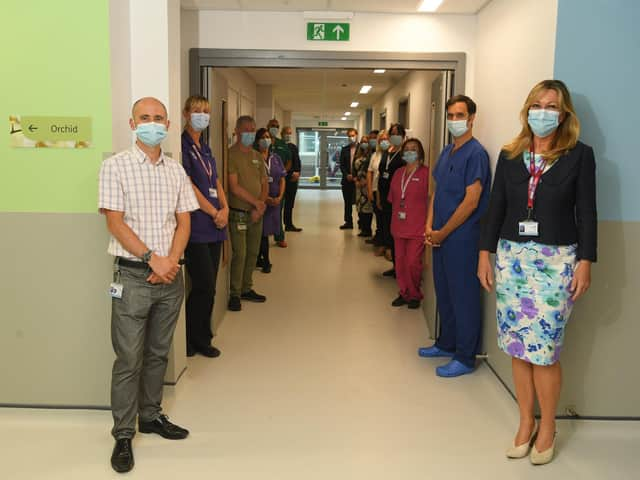 A preview look inside the critical care unit
The first patients are set to move to the new critical care unit from next week.
The first two phases of the expanded and refurbished unit have been finished months ahead of schedule.
It now features 14 bed spaces, including six isolation rooms, two of which have 'ante rooms' that provide a negative-air chamber to isolate the workspace from the patient, which is designed to support a pandemic.
Clinical Manager Karen Hatch
Dr Daniel Cottle, clinical director, said: "In what are challenging times, the refurbishment is such a positive change and it will really boost morale on the unit. I'd like to say a huge well done and thank you to everyone who has helped to make this a reality."
The next two phases are due to be completed by February next year.
Karen Partington with Consultant Dr Ed Denison-Davies