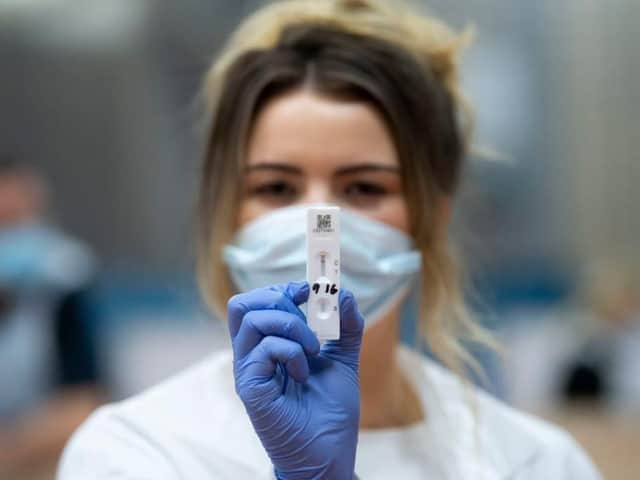 Photo by Matthew Horwood/Getty Images
Up to a third of people have no symptoms at all, but are still infectious. Testing identifies Covid cases, so that people can avoid spreading it to people they care about.
Working in teams, these paid testing roles include activities such as directing people when they arrive at a test site, supporting people to carry out the test on themselves, and analysing, logging and communicating the results.
Applicants will get full training and guidance, and full personal protective equipment will be provided.
Testing is being carried out at various locations around the county, so teams will need to be able to travel to different sites.
Targeted rapid testing is also taking place in the county for key businesses where staff can't work from home.
County Councillor Shaun Turner, cabinet member for health and wellbeing, said: "We need to recruit people so that we can continue to offer testing around the county in various locations. This is very important work.
"These are paid positions and are only temporary, but this could fit in well with people's current circumstances. You'll be given all the training you need as well as PPE for carrying out this vital frontline work.
"We're looking for people who have the skills to do this work at the test sites. So if you're interested, please visit our website to find out more and apply.
"Testing is still really important. The vaccine programme is well underway, but we all need to make sure that we keep following the rules and get a test if we're showing symptoms, so that we can protect each other."
For more information about applying to join a testing team, please visit www.lancashire.gov.uk/jobs/smart-testing-recruitment/