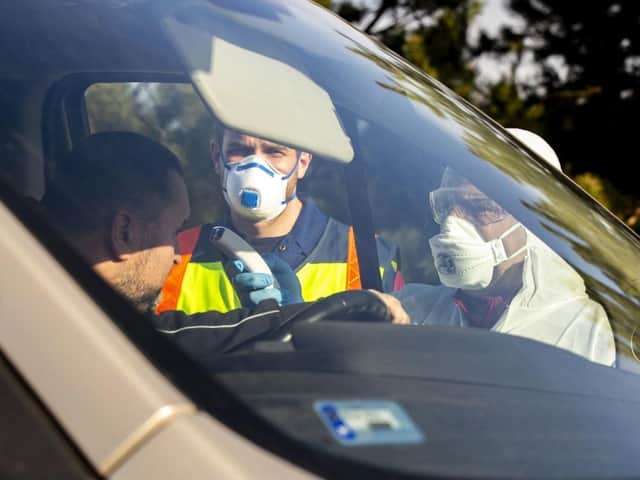 We asked for your thoughts on easing lockdown.
In a speech on Sunday, Boris Johnson allowed more freedom to the public, with unlimited trips out for exercise and meeting one member of a different household amongst the measures that have changed.
We asked if Johnson got it right, you had your say and here's what the people of Lancashire thought about it...
Lisbeth Mathiesen said: "I think it was a waste of breath and time. He basically just said what people has already been doing the past two weeks. But for a PM to put the working class and our children at first before health and safety? I'm gobsmacked."
Linda Gibbings said: "Yes I do it's up to us to adhere or suffer lockdown restrictions, he won't hesitate so we all have a responsibility to stay safe not the Prime Minister's. Idiots will always be idiots no matter what. If you feel vulnerable don't go out at all."
Yzdani Izzy Laher said: "Sending reception and year 1 back first, so the youngest are meant to have the understanding of social distancing and hygiene?"
Deborah Robinson said: "His speech was a nothing speech. Lockdown should still be there but you will always get people who know better. We introduced measures late and they are considering lifting some too early. We still have flights coming into the UK. Why?"
Jolene Francis Killeen said: "Common sense. A percentage of British people don't have that... At least the idiots will receive higher fines to put back in the system."
Sharon Shepherd said: "It's too soon while there are still new cases/deaths. Lockdown should stay until it is zero new cases for minimum of 14 days."
Ian Duffy said: "If anyone ever needed more evidence that Boris Johnson is totally unfit to be PM, then he delivered that evidence last night."
Ron Umberto said: "Yes, we need good scientific advice not the armchair scientists we have at the moment."
Mike Farmer said: "Use your common sense was pretty much the message. I'm comfortable with that personally, although there are others who prefer to be told exactly what they can and can't do."
Joan Jolly said: "Too soon. People are flouting the rules now so this is a green light for them to do what they want."
Tracey Simpson said: "Should never have allowed lockdown in the first place​."
Daniel Zajac said: "Sounds like the government is getting ready to blame the public for the government's mistakes. Make the guidance as vague as possible, then blame the public for not following it."