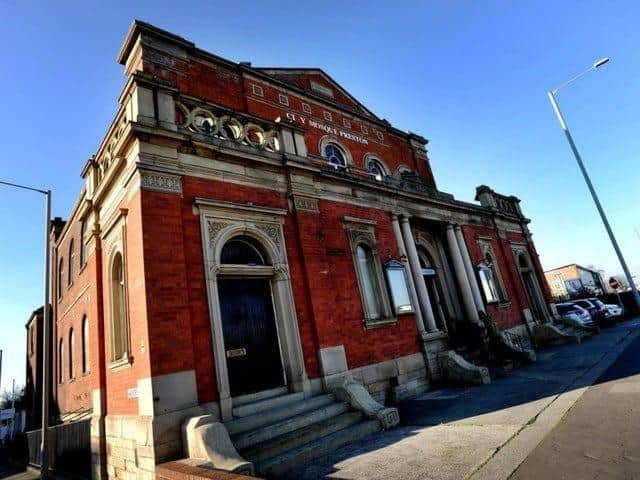 The City Mosque in North Road, Preston will stay open during Friday's prayers despite being advised to close by authorities
The advice comes from The Lancashire Council of Mosques (LCM) who are calling for all congregational prayers, including Friday's prayers, to be suspended.
Instead, LCM is encouraging worshippers to pray at home to help prevent the spread of COVID-19.
The call to suspend congregational prayers was made in a joint statement on behalf of the LCM, Lancashire County Council and Lancashire Police.
Among the signatories to the statement are Dr Sakthi Karunaninthi, director of Public Health for Lancashire County Council and Terry Woods, deputy chief constable of Lancashire Police.
The statement reads: "It is with a very heavy heart that we strongly recommend, from a Public Health perspective, at this stage of the pandemic outbreak, that both daily and Friday congregational prayers and other significant gatherings such as madrassah, courses or lectures are suspended until further notice.
"We recognise how important Friday prayers are to the community, particularly at this difficult time for us all,
"However, our shared priority must be to keep people safe and give them the best possible advice on how to do this.
"The underlying concern regarding social proximity within 2 metres is key in helping to stop the spread of Covid 19, and it cannot be mitigated without breaking other requirements of congregational prayer, such as forming lines behind the Imam, the entry points and exit into the Mosques.
"Taking all these factors into consideration, we feel there is no other option than to offer our strong recommendation to suspend congregational prayers and activities for the foreseeable future."
But not all mosques in Preston are heeding the advice and said they intend to remain open for congregational prayers.
The Madani Institute in Deepdale Road and the City Mosque in North Road both said they will remain open today (Friday, March 20).
The City Mosque has already suspended the five daily prayers and the Madrassa, as well as all social events until further notice.
But "after careful thought and deliberation", the mosque's executive committee said it has decided to go ahead with Friday prayers.
The committee said: "This has not been an easy decision and we have taken this in the interests of the congregation and the wider community.
"Understanding the utmost importance of the Jum'ah Prayer we have decided that this will go ahead tomorrow.
"We understand the situation is changing daily and regarding next week's Jum'ah prayer we will make another announcement next Thursday (March 26).
For today's prayers, the mosque has introduced a range of measures to help prevent the spread of coronavirus and safeguard worshippers.
- Vulnerable people and the over 70's must not attend
- Children under the age of 11 must not attend
- Anyone with flu like symptoms must not attend
- The women's area will be closed
- There will be no wudhu facilities
- The khutbah will last only 5 mins and will start at 12.45pm
- The congregation will be spread-out throughout the main hall during the prayer
- Paper tissues will be provided to make sujood on
- The Masjid will close immediately afterwards, with no time for the sunnah prayer or talking
The Madani Institute has introduced similar measures for Jum'ah, and will also remain open for the 5 daily prayers.
The decision to stay open has caused concern among some worshippers.
One man, from Deepdale, who has asked not be named, said: "Preston has quite a large Muslim population and a decision has been taken by the Lancashire Council of Mosques for all mosques to suspend congregational prayers, like Friday prayers.
"But some mosques are not participating in that and opening anyway.
"Today we are going to see a lot of mosques - including the big City Mosque in North Road - opening for prayers as normal, although some of the services might be shortened.
"My concern is that worshippers from those who have followed the guidance and closed will be going to the ones who are open and there will be more people than ever crammed in.
"On Wednesday the mosques decided to carry on with congregational prayers, but limit opening hours to just 15 or 20 minutes and try to extend social distancing between worshippers.
"But then Public Health officials and the Lancashire Council of Mosques got together and changed the advice, suspending congregational prayers altogether.
"That advice is being ignored by some mosques in Preston."
The Madani Institute and City Mosque has been approached for comment.