Alexa to read the Lancashire Post's news
Home assistant Alexa will soon be able to read the Lancashire Post's news in your home.
Thursday, 26th March 2020, 6:00 am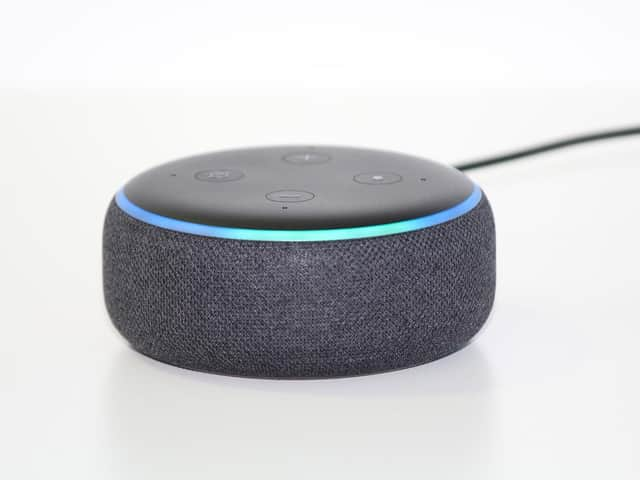 Alexa will soon be able to read the Lancashire Post's news
A pioneering service will see sight loss charity Galloway's using Amazon's hi-tech gadget to help people in the community to stay in touch with the county's news.
It is part of a new initiative which will also see Galloway's Talking Newspapers added to the Post's website to make it easier for people to access.
They will also be able to access Galloway's services using the popular 'virtual assistant' device.
The so-called 'Alexa skill' was developed by the technology team at Galloway's, with support from digital guru Peter Gould, who offered his expertise as part of his interest in helping people with sight loss use technology.
Peter said: "Living with sight loss must be challenging, particularly with the ongoing coronavirus situation. Alexa provides a lifeline by allowing users to interact with a wide range of services using just their voice.
"Whether somebody wants to listen to a local newspaper, hear details of upcoming events or learn about eye conditions, the Alexa skill has it all available using a few simple commands. It has been a pleasure to work with Galloway's to become the first charity in the area to have an Alexa skill."
Andrew Coleman, assistive technology coordinator at Galloway's, said: "The skill is easily accessible to anyone with an Alexa or an Alexa enabled device. All you need to do is say, 'Alexa, enable Galloway's support through sight loss.' Then you have the skill. When you want to use it, you say. 'Alexa, open Galloway's support through sight loss.'"
Mike Hill, Advance Content Hub North West Editor at the Lancashire Post, said: "As part of our role to provide trusted content to our community, we want to make sure as many people as possible are able to hear about the stories that matter to them. We also want to provide accessible news to people with sight loss or who may not normally read our papers or websites.
"Volunteers at Galloway's have been reading our North West titles on to audio tapes for many years and now is the perfect time to strengthen that long-standing relationship and deliver our articles in an alternative format for our loyal audience."
The registered charity based in Penwortham has been helping people with sight loss for 150 years. Now it's bringing its Talking News service to sites run by the Lancashire Post, Lancaster Guardian, Morecambe Visitor, and Chorley and Leyland Guardian.
Galloway's is launching Alexa 'skill', allowing people to use Alexa to find out about its services, as well as listen to a range of talking newspapers.
The Talking News will appear as a page on this website which users can bookmark to make it easy to find again.