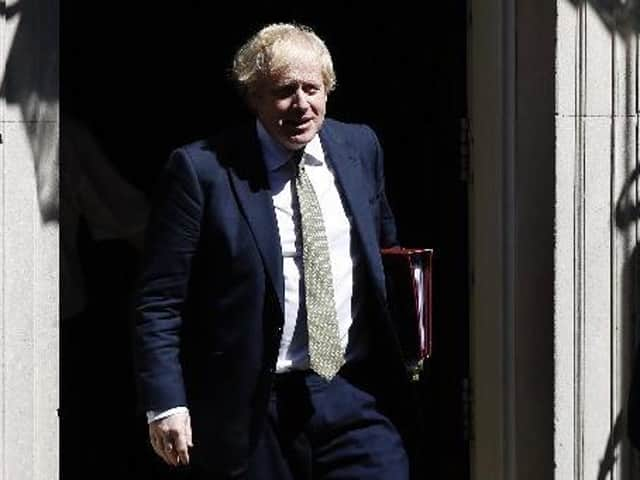 Prime Minister Boris Johnson. Picture:Getty
He said the Government was now actively encouraging people to go back to work if they could.
Other slight amendments to the lockdown rules were conditional on the science and how the virus behaved, he stressed.
The Prime Minister praised the public for their "overwhelming support" for the restrictions.
He said that from tomorrow, workers who can't work from home should go back to work if they can - safely.
By midweek, the public can sit in the park, play sports and exercise more while remembering social distancing.
Mr Johnson stressed that now was not the time for lockdown to be removed.
A new virus warning system was being set up - which could be monitored locally as well as nationally.
Mr Johnson said it was possible that schools could go back in June, and some parts of the hospitality industry in July.
But he warned that the Government would slam the brakes on if infections rose again.
"For now we must stay alert, control the virus and save lives," he said.
The full plan will be revealed to parliament tomorrow (Monday)