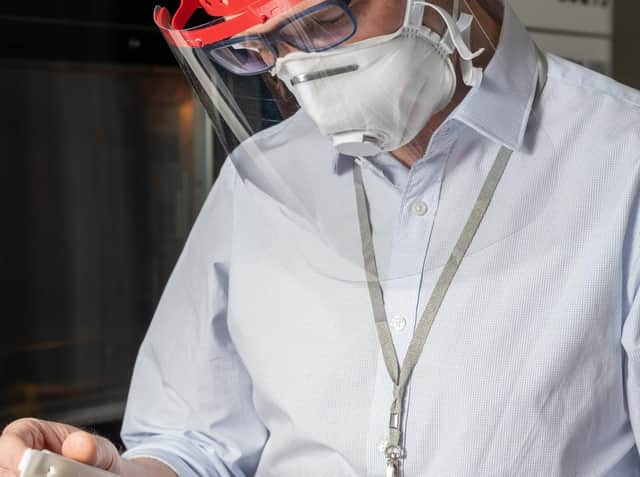 3d printing is helping make masks for the NHS
Employees who normally produce parts for combat aircraft including Eurofighter Typhoon are using 3D printers to create parts for newly designed face shields.
And BAE, which has bases in Warton and Samlesbury, is also sourcing tens of thousands of additional face shields through its supply chain to distribute to the NHS.
Around 20,000 masks are already on their way to NHS trusts, including 5,000 to Blackpool Victoria Hospital and 1,000 to Royal Preston Hospital, plus 1,000 to the Worden Medical Centre in Leyland.
Andy Schofield, director of manufacturing technology at BAE Samlesbury, said: "We have already delivered more than 700 to the GP near Barrow and we are now delivering them to NHS Trusts in Lancashire. We are producing them at a rate of up to 180 per day, in total we aim to send out 10,000 single-use clear plastic visors with smaller number of head straps. Using additive manufacturing technology means we can repeat the exact same build standard on thousands of parts, guaranteeing the right level of quality. Everyone has been hugely touched by the work of NHS workers and we are pleased we are able to make even a small contribution to help keep them safe."