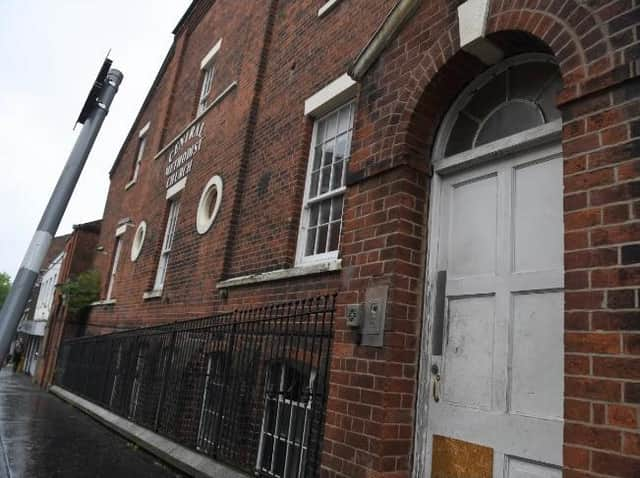 Fox Street hostel has been shut down due to Covid crisis.
The city's largest housing association has stepped in to provide and kit out 20 properties so the men all have a roof over their heads at a time of crisis.
Community Gateway Association says it has "pulled out all the stops" in a "whirlwind" few weeks to find the accommodation and get it ready for the new tenants who are normally supported at the hostel behind the Central Methodist Church.
Fiona Fisher, CGA's head of housing services said: "The CGA team have achieved amazing results over the last few weeks. They have pulled out all the stops to secure properties for 20 people.
Community Gateway staff pick up furniture at the British Heart Foundation store in Friargate to kit out the new homes for the Fox Street hostel men.
"Fox Street has always been close to the community's heart and we are extremely grateful for their ongoing support.
"A big thank you must go to the British Heart Foundation, who opened its doors so we could buy all the furniture needed to fit out the properties."
The Fox Street hostel has had to be closed down due to welfare concerns during the Covid-19 crisis.
CGA took over the management of Fox Street when the charity Methodist Action North West crashed in August last year due to mounting debts.
It has been working with Preston Council to pick up the pieces and prevent around 150 tenants from being made homeless.
One of the men who was living at the Fox Street hostel says he is "over the moon" to have a place of his own.
For Brett, who has been staying at the hostel for just over a year, moving to independent living is a challenge. But it is one he is more than up for.
"This is my chance and I'm going to make a really good job of it," he said.
"I've got a place of my own and it's going to be grand. I can't believe it to be honest.
"Everyone has been so helpful sorting me out I'm over the moon."
CGA's Fiona Fisher added: "We are very mindful that this is a stressful time for everyone, especially for those without a safe place to stay.
"Our dedicated Fox Street team will continue as always to provide ongoing support and assistance to the Fox Street residents in their new homes and we will continue to keep the community updated progress."
CGA says the coronavirus pandemic and the government guidance around social distancing has meant its long-term plans have had to alter slightly for now, with a decision made to temporarily close the hostel for the welfare of residents.
"For homeless men, unused to living and managing their own homes, this is a significant and often challenging step and CGA do not underestimate the support that will be required to make it successful, particularly in the current circumstances," said a spokesperson.