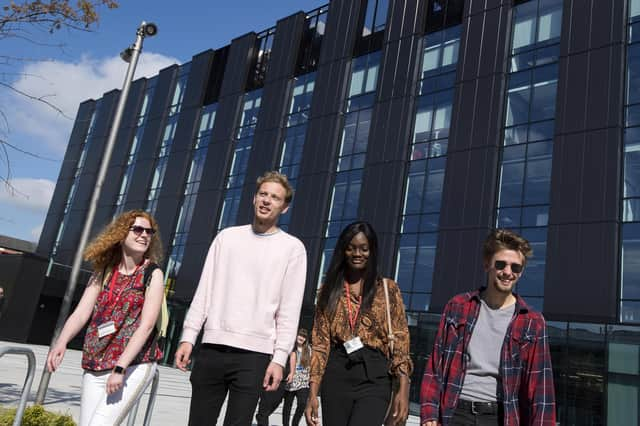 UCLan has come third in the first UK wide university mental health league table.
In the first ever University Mental Health League Table, published today (June 29) by mens mental health charity HUMEN, UCLan was placed in the top three after a survey of more than 7,200 students across 80 universities.
In addition, UCLan came top for the percentage of students who are the most satisfied with the mental health support available to them (79%) while 56% of students surveyed thought the University helps to prevent mental health issues arising thanks to the services provided.
Professor Andrew Ireland, UCLan's Pro Vice-Chancellor (Students and Teaching), said: "We're absolutely delighted to be ranked so highly in this new mental health league table. Supporting our students with their mental and physical health and wellbeing is a key priority for all of us at the University.
"We recognise the increasing challenges faced by students. We have invested in a new multi-million Student Centre to provide easy access to the full breadth of our student support services on our Preston campus, including mental health provision, counselling, student wellbeing and inclusive support. We are constantly seeking to do more and to continually improve and enhance our support, to help everyone achieve their potential."
HUMEN's University Mental Health League Table scores universities on five key criteria to give a score out of 100, covering student satisfaction with mental health services, student engagement, awareness and access to mental health programmes, university mental health budgets and staff training.
UCLan's score was 60, the same as the University of Oxford.
In partnership with Advance Pro Bono and GrapeData2, HUMEN's table covers every university across the UK with 10,000 students or more.
River Hawkins, CEO and Founder of HUMEN, said: "HUMEN's Mental Health League Table shines a spotlight for the first time on universities who prioritise the wellbeing of their students, alongside their academic performance. UCLan outperforms many other highly regarded institutions in that context, and deserves this recognition. Their state-of-the-art £60m Student Centre is a flagship for wellbeing, and they make support and advice easily accessible through their Student Hub. This world-first ranking surveyed over 7,000 students, earning UCLan their top three position."