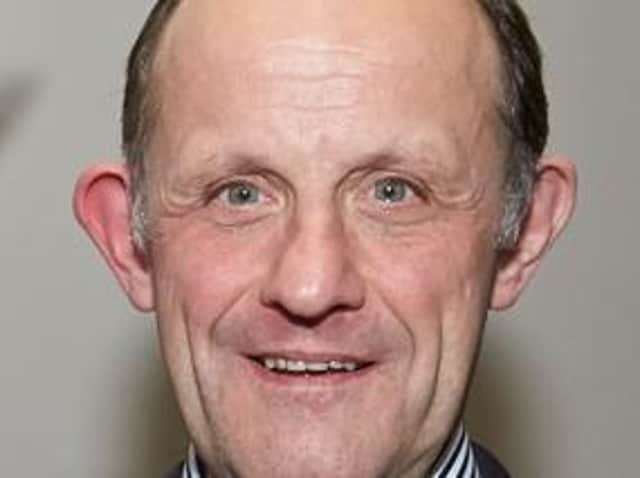 Colonel David Bates, lecturer, Institute of Health, University of Cumbria
Colonel David Bates, who leads University of Cumbria's postgraduate programmes in disaster, crisis and humanitarian response, has been admitted to the Court of The Company of Nurses (City of London).
He has has been a member of the Company's education and professional development committee for the last four years and has now been appointed as a Court Assistant and will take over as chairman of the committee at the end of the year.
David was a Foundation Freeman of The Guild of Nurses, which was granted formal recognition to become a Company by the City of London's Court of Aldermen. The announcement came in May came as the profession celebrated International Nurses' Day and the 200th anniversary of Florence Nightingale's birth.
Ian Corrie, principal lecturer, Institute of Health, University of Cumbria
David said: "I'm honoured to have been appointed as a Court Assistant and will be continuing to serve on the education and professional development Committee
It has been a significant year for the profession and the Company itself and, as we look to the future, I know that we will continue to build on our achievements, supporting those who choose to enter and those who serve within the profession."
Before he took up his post at e at University of Cumbria's Institute of Health, David was the Army's most senior nurse. Serving in the Army for 35 years, David was latterly its director of army nursing services.
Ian Corrie, principal lecturer in the department said: "David's appointment demonstrates the hard work that he has put into his external engagement and personal development as a member of staff in the Institute of Health. David deserves to be recognised for his expertise, knowledge and experience and this is a fitting way for it. "
A holder of various operational and charitable roles, David has received numerous awards in recognition of his inspirational leadership and significant contribution to nursing, including being awarded the Associate of the Royal Red Cross (ARRC) by The Queen.