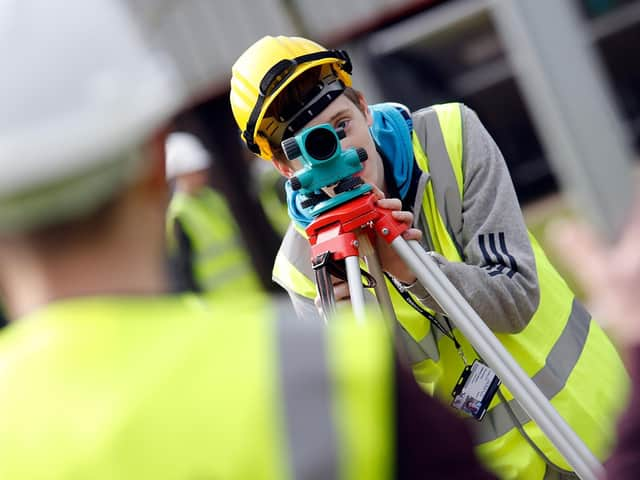 B&FC is investing nearly 1m in upgrading training facilities for construction students
Construction is one of three T Levels being rolled out by Blackpool and the Fylfe College college this autumn.
The college is upgrading its flexible workspaces to simulate industrial environments, and providing students with the latest tools and technology .
This will include providing construction, design, surveying and business information modelling applications on state-of-the-art iPad Pros.
Blackpool and the Fylde College
Carl Shaw is head of construction at the college.He, said: "The world of construction is changing fast - and it's essential our students are on top of their game and fully conversant with the technology powering the next generation of construction projects."
Carl added: "We are working closely with industry to make sure that the learning experience provides students and graduates with the experience and technical skills to slot straight into the workforce."
The college is the first in the region to offer all three new T-Levels. Digital and education T Levels will also be available from September
Simon Hughes, vice principal – quality and curriculum, said T Levels were a milestone in recognising the importance of industrial experience in further education.
He added: "T Levels provide students with a guaranteed minimum 315-hour (45-day) industry placement, where they can put lessons from learning environments into action."
Seven more courses will launch in September 2021.
The college has already piloted 45-day industry placements ahead of the T Levels launch. and over the last three years has spent around £8m across all its campuses to cement the college's s position in England's top three per cent for student achievement