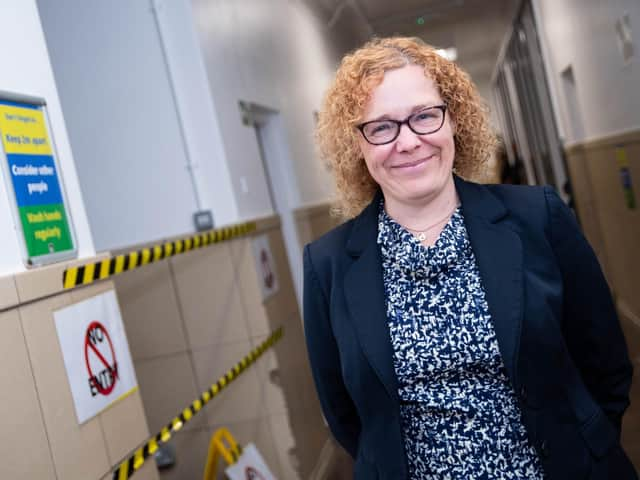 Morecambe Bay Academy principal Victoria Michael says a change to the sixth form has paid dividends
Principal Victoria Michael said: "I am so relieved that the results actually reflect the hard work of our students and that after all the speculation our results reflect the real change that has taken place at the school."
She said the Sixth Form has become far more academically rigorous- and it shows.
Among this year's highest performers are Holly Russell, who achieved an A* in art, and photography and a Distinction Star in IT, Aimee Vardy who achieved A* in biology, A in chemistry and A in French and Catherine Cowan was awarded As in English literature, French and religious education. Special mention also to Joseph Parkin who exceeded his targets by nearly two grades overall, going on to achieve As in biology and chemistry and a C in mathematics.
The principal said results day feels very different this year. The school is undergoing major renovation works to restore the old 1919 part of the building to its former glory, so there is scaffolding and noise everywhere.
The students have appointment times to maintain social distancing, and parents have to wait in their cars: but the students are happy, she said.
Many have been given unconditional offers to university this year and despite national uncertainty are hopeful about the future.