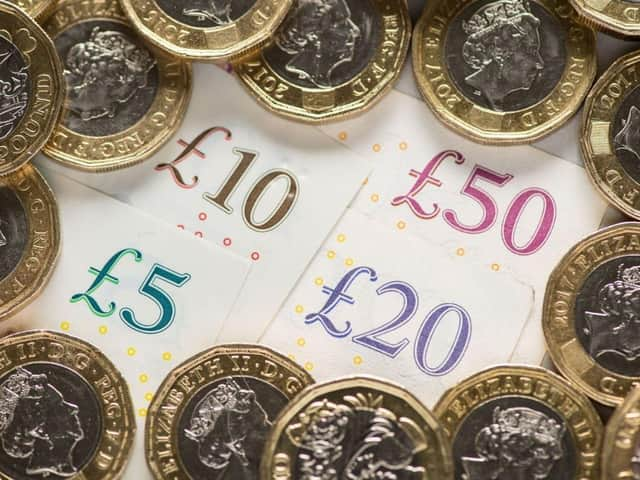 Many self-employed people have lost their income during the coronavirus lockdown
Rishi Sunak announced last night that a taxable grant will be paid to the self-employed or partnerships, worth 80 per cent of their profits up to a cap of £2,500 per month.
This should start to be paid from June.
Chairman of the Lancashire-based Federation of Small Businesses, Mike Cherry, said: "This is a time of national emergency, and it is very welcome that the Government has listened to FSB and responded with a multi-billion-pound package to support the most financially vulnerable entrepreneurs, and to do so through the self-assessment system.
"This follows help in the Budget and since, that was aimed squarely at small businesses such as a cut in the jobs tax, cover for small employers that cannot pay their employees, business rates holidays, cash grants, mortgage holidays, rent protections, and interest-free, fee-free loans.
"We hope the raft of support will keep as many small businesses as possible afloat.
"The self-employed, however, remained a glaring gap. They needed more help, and especially those with least resources to prepare for this storm.
"We have heard despairing stories from hard-working hairdressers, bakers, childcare providers, freelancers, drivers and many others, seeing the businesses they've spent years building dry up in a matter of days.
"It is many of those strivers who this package will support."
British Chambers of Commerce Director General Adam Marshall said:  "The Chancellor's announcement offers a lifeline to the vast majority of the UK's 5 million self-employed people, many of whom have seen their livelihoods vanish overnight.
"Chambers, along with other business groups, have worked constructively with government to ensure the self-employed receive similar support to those who are employed through PAYE.
"We welcome the scale of this scheme and recognise the complexities involved in its design.
"It is now critical that the government delivers this practical support to people on the ground as soon as possible."