Warning 'crucial' Lancashire business expertise must not be lost as axe falls on Local Enterprise Partnership
Lancashire's business community must continue to have a voice in policies designed to deliver economic growth - if the county is to realise its full potential.
Watch more of our videos on Shots! 
and live on Freeview channel 276
Visit Shots! now
That was the message from the chair of the area's Local Enterprise Partnership (LEP) after the government announced that it was withdrawing funding for the network of 36 such organisations that exist across England.
Debbie Francis expressed her disappointment with the decision, but stressed the need for continued co-operation with Lancashire County Council, which - in common with other local authorities across the country - will assume LEP responsibilities and functions from next April.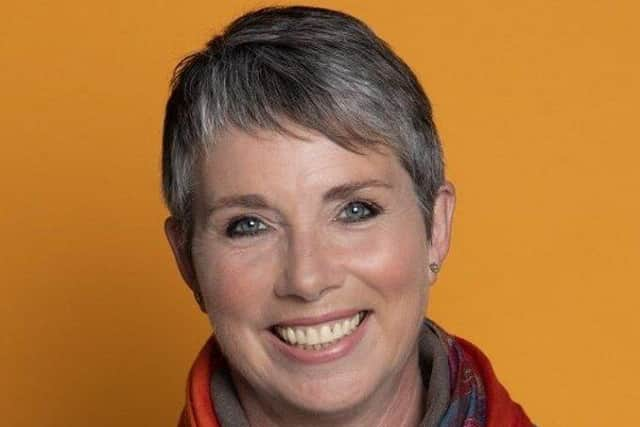 Lancashire's LEP was established back in 2011 with a remit to boost the county's economy by helping to determine local economic priorities, improving infrastructure and increasing the skills of the workforce.
Like all LEPs, the Lancashire partnership is business led, with a board that is made up predominantly of representatives from the private sector, but also includes local authority and education figures.
Debbie Francis said that it was vital not to lose the collective benefits that have accrued over the 12 years of the LEP's existence
"While the government's decision to cease the funding of Local Enterprise Partnerships from April 2024 is disappointing, the need for business collaboration with local authorities remains crucial to enable the delivery of economic growth and prosperity in Lancashire.
"The business community's sector-specific and unique industry insights will help to ensure investment and policy interventions will have maximum impact which will benefit both residents and businesses as Lancashire realises its economic growth ambitions.
"As such, we are working closely with our public and private sector partners to ensure there remains a strong business voice, which builds on the LEP's significant expertise, experience, and legacy [and] will help inform Lancashire's future economic strategy," said Ms. Francis, a former managing director of rail freight operation Direct Rail Services.
In its rationale for removing the financial support it offers LEPs, the government said that there was"overlap" between some of the work being done by the organisations and the endeavours of local councils - especially in areas covered by mayor-led combined authorities.
Although Lancashire has collectively refused to commit to creating an elected mayor, it has recently stepped up its eight-year effort to secure a devolution deal from the government. The county was last month told by levelling up minister Dehenna Davison that there was now a Whitehall commitment to devolving power to Lancashire.
Under the governance arrangements being proposed for that long-awaited day, a new combined county authority would be formed, on which there would be places for associate and non-constituent members - some of whom could be from the business and education sectors.
Responding to the announcement about the functions of LEPs being integrated into local authorities, Lancashire County's Council's cabinet member for economic development and growth, Aidy Riggott, told the Local Democracy Reporting Service: "The county council has a strong and proud record of determining key economic priorities, driving growth and helping to create new quality job opportunities across Lancashire.
"Furthermore, economic prosperity and ensuring our residents have the skills they need to succeed are enshrined in the Lancashire 2050 framework, which is supported by all 15 of our county, unitary and district councils.
"With a devolution deal on the horizon later this year, we know our businesses have a pivotal role to play and we are determined to ensure they continue to have a strong and important voice as we shape our future, and that we support them as fully as possible," County Cllr Riggott said.
Since its inception, the Lancashire LEP has been responsible for a raft of initiatives, including overseeing delivery of the Preston, South Ribble and Lancashire City Deal - the £434m plan to create 20,000 new jobs and 17,000 new homes, in part by delivering major infrastructure projects like the recently-opened Preston Western Distributor Road.
The partnership also drew up the evidence base for a local industrial strategy, when that was required by the government, before it was later replaced with a Covid-era "plan for growth".
Under the LEP umbrella, the Lancashire Skills and Employment Board was also established in 2013, with the aim of ensuring that the county's workforce is meeting the needs of employers. The organisation has focused particularly on delivering meaningful contacts between young people and businesses - often in the form of work experience or mentoring - and has secured tailored careers support for some of the county's most disadvantaged areas.