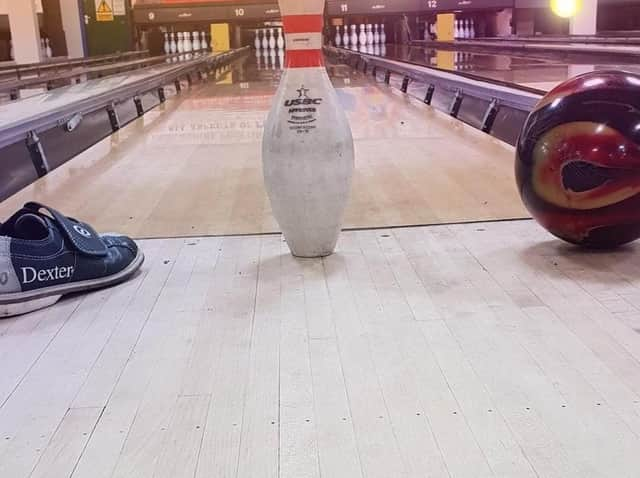 The newly renovated Red Rose Bowl in Preston is now unable to open as planned.
Prime Minister Boris Johnson appeared at the Downing Street press conference today, less than 24 hours after announcing a new series of lockdown measures across the north of England.
As part of his announcement, at midday today, venues that had been set to reopen tomorrow will not do so until at least August 15.
These premises include bowling alleys, skating rinks and casinos, with changes to wedding celebrations will also be postponed.
Owner Philip spent "thousands" on the work ready for this weekend.
Philip Butterworth, Partner and Owner of Red Rose Leisure, took over the Red Rose bowling alley, Greenbank Street, in January, that was then forced to close its doors a short seven weeks later due to the coronavirus pandemic.
Now, just 23 hours before he was gearing up to open the newly renovated centre, that has cost upwards of £25,000, the business was handed another blow when Prime Minister Boris Johnson announced that they were unable to reopen for at least another two weeks.
He said: "During lockdown, which has been 16 weeks, we have spent thousands of pounds rejuvenating the place ready for reopening this weekend. Just this morning we were turning on all our beer taps and the slush machines preparing to open up again and have now just lost thousands of pounds of stock.
"We have had furloughed staff volunteering to help prepare us for this weekend and were virtually ready to open again. The way it has been announced today is a disgrace to our industry. As business owners, to be told at the 11th hour that we can not open when everything is in place and ready is a disgrace.
"We have spent time buying masks, gloves, social distancing stickers and have input sanitisers all the way round the building. We have tirelessly cleaned this place and now, just 23 hours before we open, we are told we can't open and still don't know when we can."
In a speech shortly after 12pm today, the Prime Minister said the country is in a "far better position" to control the virus than back in March due to an increase in the testing capacity and the now "up and running" track and trace system.
He said: "I won't stand by and let this virus threaten to cause more pain in our country."
Following from this, it was announced that wearing face masks is now set to become law in some settings too after Boris Johnson said the rules on face coverings will be extended "to other indoor settings where you're likely to come into contact with people you do not normally meet such as museums, galleries, cinemas and places of worship."
He added: "We now recommend face coverings are worn in these settings and this will become enforceable in law from the 8 August,"