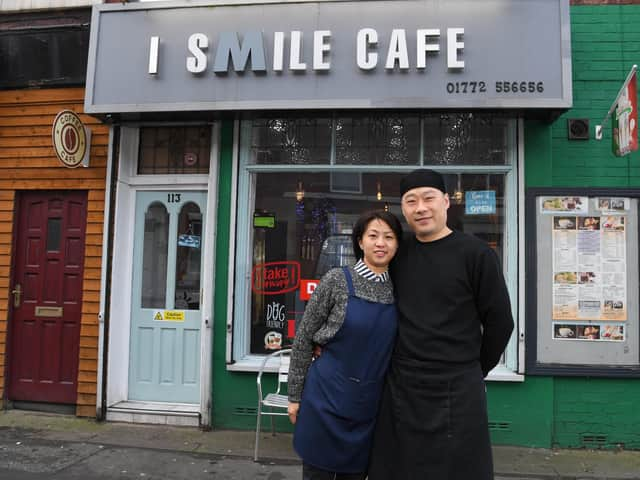 Bo and Johnny Wong
Dating back to the Arabian Peninsula and Turkey in the 15th and 16th centuries, when coffeehouses started to become increasingly popular meeting spots for those looking to socialise, play games, and listen to music, there is barely a more contentious and everlastingly popular commodity than coffee.
So in-vogue a choice did the ancient coffeehouses become that they swiftly became known as 'schools of wisdom', most likely to give their caffeine-riddled revellers a respectable answer to the timeless question 'where are you going?'
Peaking behind the curtain of what made the coffeehouses of old and new alike tick, coffee beans themselves boast an even longer past, rolling back the centuries to the stuff of legend.
The Moroccan Sufi mystic Ghothul Akbar Nooruddin Abu al-Hasan al-Shadhili was said to have come across the 'miracle drug' of coffee whilst travelling in the Kaffa Province in Ethiopia from which the modern drink of swanky Starbucks cups and increasingly Instagrammable fame gained its name.
Not to be outdone, tea has a leviathan past best measured in millennia. All in all, our penchant for hot drinks derived from dried leaves and beans and served in precious china and plastic cups alike means that cafes have never been more popular in the UK than today.
It's estimated that we imbibe some 70 million cups of coffee and 165 million cups of tea every day - won't someone think of the poor baristas - and it's fair to say a few of those have been enjoyed in Preston's I Smile Cafe.
"I came to the UK in 1985 when my whole family moved to Preston," explained Johnny Wong, a Hong Kong native who owns the cafe with his partner Bo. "In 2002, me and Bo opened a takeaway called Bamboo on Plungington Road but after a few years, we both wanted a bit of a change and wanted to open a cafe to work in during the day instead of at night, so we opened the I Smile Cafe in 2017.
"When we worked in the takeaway, I was the chef and Bo worked on the front counter and now in the cafe, Bo works up front and makes coffee while I cook the breakfasts," added Johnny, 45. "We just want to create a really happy place for us to work in and for customers to feel happy as well."
Embracing its role in society, the I Smile Cafe does 'classic British' cafe culture very well indeed.
The menu is scattered with hearty breakfasts of bacon, eggs, and sausages and glistening jams on toast, offering the hungry, thirsty, and caffeine-demanding alike a refuge.
Very basically, it does what it says on the tin, and rarely has a tin looked so appealing to those with a rumble in the midriff.
"The part of the job we most enjoy is seeing different people each day; it put smiles on our faces," said Bo, who is also from Hong Kong. "The reason we opened here is that we have lived at this area so long and knew the former shop owners, who were very close friends who had a strong bond with the community.
"The place is very relaxing and easy to work in," added Bo, 43, who originally moved to the UK as a student in 1995 to complete her GCSEs and A Levels. "We just really wanted to make sure people had a pleasant time."
A place of warmth, friendliness, no needless airs and graces, and of piping hot - you guessed it - tea or coffee, the I Smile Cafe also employs two others as well as owners Bo and Johnny -
Delivery Driver George Blyth and part-time Kitchen Assistant Dileep Oruganti.
"I really enjoy preparing food for our customers," said Dileep, who is 24 and originally from India, having worked at the cafe for nine months. "The most pleasing part of the job is knowing that the people who come to the cafe have enjoyed the food I have personally prepared and made for them."
Sixty-five-year-old Preston-born Delivery Driver George agrees. "I find it very pleasing to work with people," he said, having worked with Johnny and Bo for a year or so. "It's always really satisfying to meet new people as well and then being able to go on and help them."