Preston vape firm to create 150 new jobs
Preston-based Acme Vape Ltd is set to invest £5m in the city to support its long-term growth plans and create 150 new jobs
Wednesday, 28th October 2020, 11:30 am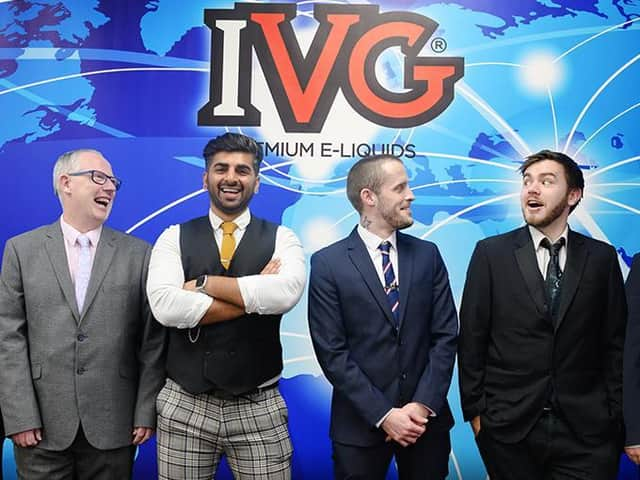 Part of the Acme/IVG team
The expanding company, which also has offices in New York and Dubai, is a leading manufacturer of e-liquids and vape products.
Its market leading vape brand, IVG, is loved by millions of consumers around the world.
This new investment will fund the development of a brand new 80,000 sq ft headquarters in Fulwood to allow the company to expand its UK and global business further.
The approved plans, drawn up by local architects, show that the building will accommodate over 300 employees, creating over 150 new jobs for Preston when fully open.
The development comes complete with multiple upgraded, automated production facilities, high quality meeting and networking areas, state of the art training facilities with conferencing features, and a range of sales and marketing offices.
The firm says the new HQ will foster innovation and creativity as well as increased production efficiency and capacity by combining all areas of the company inside one building.
CEO Ahsan Bawa said, "We aim to take our brands and the vaping industry to the next level, this is why we are investing in our staff, manufacturing, technology and logistics, creating over 150 new jobs in the process and paving the way for our future.
"We continue to see growing demand as consumers switch from smoking to vaping and we are gearing up to provide high quality brands for consumers as well as education and expertise to our trade partners.
"Our flagship brand – IVG – has been a fantastic success and continues to grow strongly both in the UK and in international markets."
IVG has seen exponential growth and now holds more than 30 international awards including being voted Best UK Brand 2019.
​**The Lancashire Post is more reliant than ever on you taking out a digital subscription to support our journalism.
For unlimited access to Lancashire news and information online, you can subscribe here: https://www.lep.co.uk/subscriptions