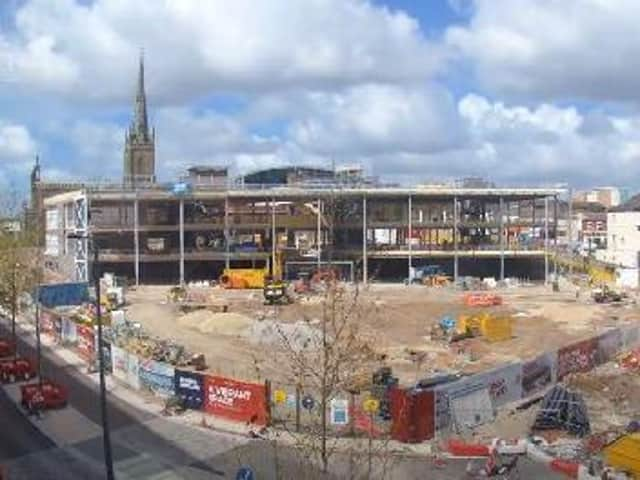 Work is continuing at UCLan
The university is passionate about working with local companies and providing opportunities for the growth of SME's in Lancashire.
This event will give businesses the opportunity to learn about tender processes, with particular focus on the OJEU process and how you can work with the University to become confident and knowledgeable in the tender process.
A spokesman said: "We'll also reveal some details about a wonderful opportunity for a Barista Café and Food to Go offer in the University's new flagship Student Centre, which will be completed in Spring 2021."
The event will be hosted via Microsoft Teams on Tuesday August 18 from 2pm. The event will run for approximately 1hr 30mins and will cover the following topics:
Overview of UCLan's procurement strategy
Tendering – processes and documents
An overview of the Student Centre
A briefing of the Barista Café and Food to Go Opportunity
Opportunity to ask questions
The event will consist of various short presentations and discussions hosted by:Jasmin Banks-Lee, Director of Procurement, UCLan;Tiffany Newton, Assistant Sourcing Manager, UCLan; Robert Turner, Senior Project Manager – Student Centre, UCLan; Amy-Louise Thompson, Regional Projects Senior Officer, UCLan; Niccola Boyd-Stevenson, Managing Director, Panache Consultancy.
If you would like to join this event please sign up at: http://uclanscussme.eventbrite.co.uk/?s=123707443