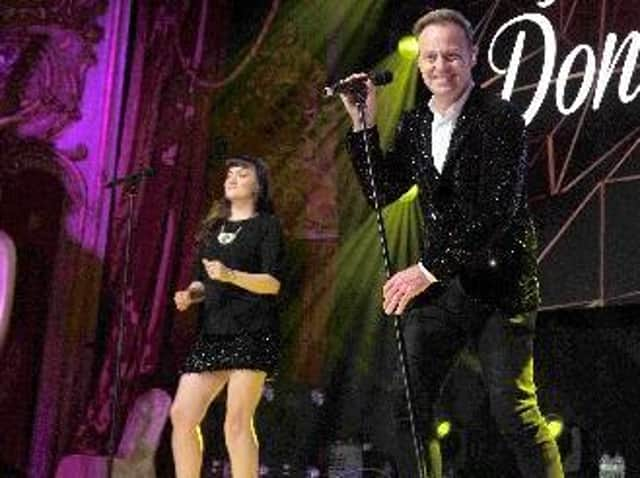 Jason Donovan performs at the BIBAs
Alison Hitchen, of the University of Central Lancashire, said the ways that companies were overcoming the challenges presented by the Coronavirus pandemic would serve as inspirational materials for applications to the Be Inspired Business Awards, The BIBAs.
The awards has extended its application window until the end of July to enable firms to focus on their businesses and build their inspirational stories in to applications.
UCLan is the category sponsor for the awards' Innovative Business of the Year prize, one of 20 categories which are up for grabs at this year's awards.
Ms Hitchen said: "It is often said that adversity is the mother of invention and rarely have we ever experienced adversity like that we are experiencing right now.
"What is so refreshing is the way that businesses have adapted to the challenges which have been thrown at this and the result is some truly inspirational stories.
"We are looking forward to receiving the applications for the Innovative Business of the Year category and reading about some of the very special businesses we have in Lancashire."
The Innovative Business of the Year category is one of 20 prizes which are on offer at The BIBAs this year with other categories open to manufacturers, engineering businesses and construction firms.
Each application will be assessed against a criteria established by the awards' organisers, the North & Western Lancashire Chamber of Commerce, before deciding which applicants will go forward to interviews held in September.
The awards' ceremony will take place in the Tower Ballroom at The Blackpool Tower on Friday, December 11.