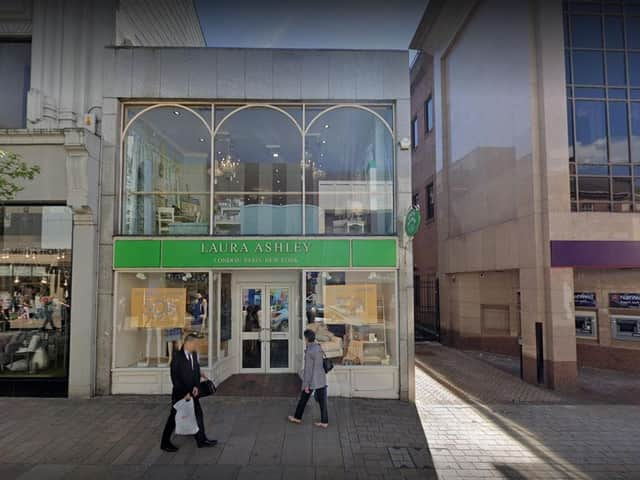 The Laura Ashley store in Fishergate, Preston
More than 2,700 jobs are at risk after the high street retailer confirmed that it had appointed administrators this morning (Tuesday, March 17).
It has blamed the Covid-19 outbreak for causing an "immediate and significant impact on trading", "with no prospect of an end to the coronavirus crisis in sight".
The company has stores two stores in Lancashire - Fishergate, Preston and Kingsway Retail Park, Lancaster. Both stores remain open today.
Due to the outbreak, the company said the market and its investors were unable to step in with the £15m needed to stay afloat.
"The Covid-19 outbreak has had an immediate and significant impact on trading, and ongoing developments indicate that this will be a sustained national situation," the company told investors.
It said main shareholder MUI Asia Limited had been unable to step in with the money in time.
Laura Ashley has filed notice to appoint Robert Lewis and Zelf Hussain as administrators with immediate affect.
In a statement, it said: "If administrators are appointed in respect of the company, given the group's creditor position, the company is not certain whether there would be any surplus assets available to shareholders of the company."
But last year, Laura Ashley blamed Brexit for denting consumer confidence after it reported a £14 million annual loss.
The retailer said Brexit concerns had stopped shoppers from making purchases for the home or starting costly DIY projects.
It follows an announcement from Carphone Warehouse this morning (Tuesday, March 17) that the mobile phone retailer plans to close 531 stores and axe nearly 3,000 jobs from April 3.
Click here to read our report with a list of all the Carphone Warehouse stores planned for closure in Lancashire.