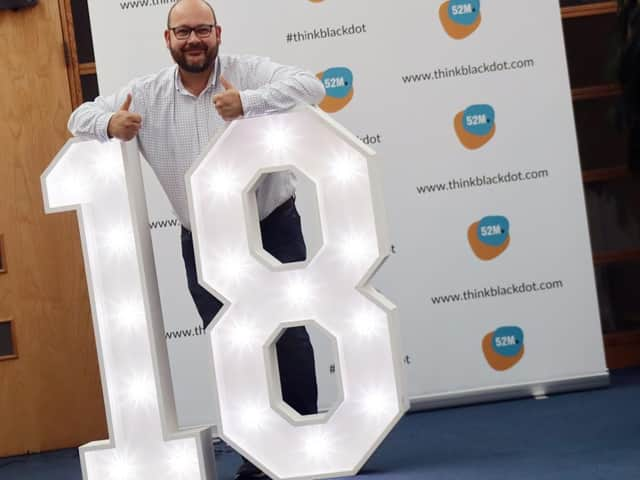 Lee Petts
52M Consulting, based in Preston, celebrated its birthday last week.
To celebrate, bosses had been planning a major party for staff and clients.
But they have been forced to rethink those plans thanks to the coronavirus pandemic.
So, instead, it's giving away one day of free consultancy to each of 18 Lancashire SMEs, charities and community groups that apply before the end of June 2020.
Founder and managing director Lee Petts said: "Turning 18 is a major triumph, and it's important to us that we mark the occasion.
"But with the hospitality and leisure sector still under lockdown and no visibility of what it will be like when it restarts, we needed another way to celebrate.
"So, we decided to take the money we've saved by not having a splashy party and use it to fund a giveaway of free consultancy to other organisations in Lancashire instead"
Lee added: "There are lots of businesses and third-sector groups out there right now that could really benefit from our expertise but that might not be able to afford it in the current circumstances.
"Lending a hand like this just really appealed to us."