'We can't wait to welcome you back' say Preston city centre shops
Preston's city centre retailers are ​ready and ​primed to safely re-open their doors to shoppers from April 12​.
Saturday, 13th March 2021, 9:28 am
Updated
Saturday, 13th March 2021, 9:43 am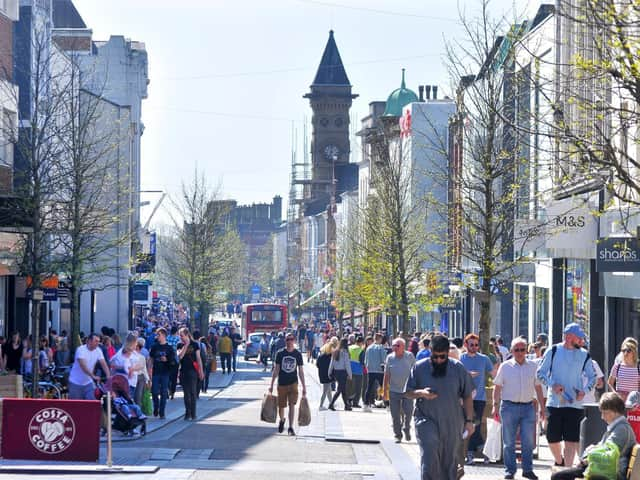 Many Preston businesses are looking forward to trading again
​And business chiefs have urged local residents to support their city centre when the current coronavirus restrictions are lifted.
April 12 is the day that non-essential shops can reopen if all goes according to plan.
Shops and personal care businesses are looking forward to welcoming people back into the city, supported by appropriate safety measures to minimise risk.
Chairman of the City's Retail Forum, Andrew Stringer from St George's Shopping Centre, said: "We welcome the safe return of all retailers, and would encourage customers to re-visit, experience the fantastic retail mix that Preston has to offer and to show their support.
"Despite a tricky time for businesses, we're fortunate that our city centre is still home to a host of big brand names and popular independent business that preserve Preston as the county's capital for shoppers".
To support the re-opening of the high street, the Business Improvement District is re-introducing a range of measures, similar to those it succesfully rolled out in the re-opening perdiod of summer 2020.
Measures include the disinfecting of key touch points and street furniture around the city centre's main shopping areas, plus an enhanced power washing programme concentrated around high footfall areas.
Five thousand re-usable, individually packaged face masks will also be available free of charge for shoppers.
They can be collected Monday – Friday from 9am – 12.30pm at the Flag Market, while stocks last.
The BID continues to support and advise businesses on safe trading requirements, supplying them with social distancing signage and with assets to use across their own marketing channels to encourage the safe return of customers in association with Preston City Council's 'Reopening High Streets Safely' programme.
The government-backed fund provides councils with financial assistance to support business communities with measures that enable safe trading in public places.
The fund will particularly focus on high streets, as well as other public places that are at the heart of towns and cities.
**Thankyou for reading. To see more quality, local journalism please consider suscribing to the Post.