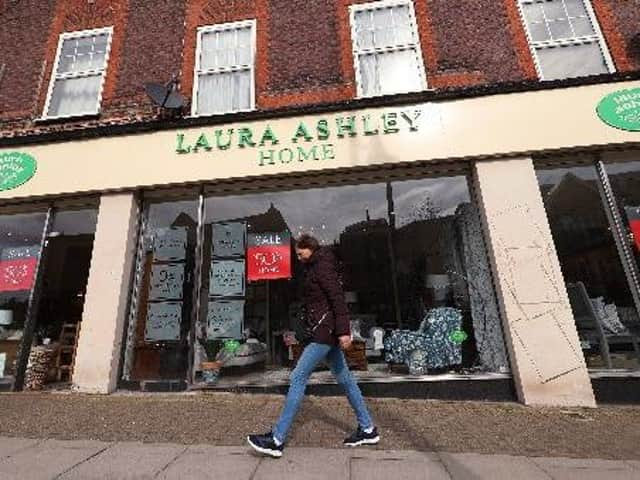 Laura Ashley
The British retail heritage brand has been in administration since March and along with other stores was forced to close as a result of the coronavirus pandemic.
Today (Friday) it has reopened its branch in Fishergate, Preston.
Its outlets in Birkdale and Lancaster will re-open later to commence its closing down sale.
The stores are 'Covid secure' and adhere to a strict policy of social distancing with a limited number of shoppers allowed in-store at any time, as well as regular deep cleaning.
Card payments are encouraged.
Laura Ashley began in the 1950s, quickly becoming famous for its unique printed fabrics.
The firm says that despite the store closures that will follow the "everything must go" sale, the Laura Ashley brand will remain online and at retailers nationwide.
The Lancashire stores will continue to trade until further notice.
A spokesman for Laura Ashley said, "There are some fantastic deals to be found in-store, as everything is now reduced and, with at least 50 per cent off fashion, we expect clothing ranges to sell out fast.
"We are extremely mindful of the current COVID crisis and customers can be assured that the store will be COVID secure."
Birkdale and Lancaster will reopen on Monday
Robert Nicholas Lewis and Zelf Hussain were appointed as joint administrators of Laura Ashley Holdings plc, Laura Ashley Limited, Laura Ashley Investments Limited, Texplan Manufacturing Limited and Premier Home Logistics Limited on 23 March 2020.