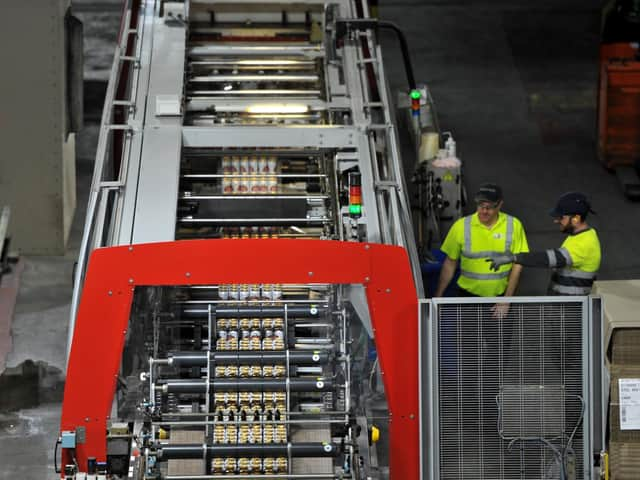 Samlesbury Brewery
Brewing giant ABInBev announced its results for the first quarter of 2020, showing that revenue declined by 5.8 per cent due to the COVID-19 pandemic.
ABInBev has a plant at Samlesbury Brewery, near Preston, which produces Budweiser, Stella Artois and other major brands.
The company said revenue was materially impacted by lower volumes resulting from the COVID19 pandemic.
Combined revenues of its three global brands, Budweiser, Stella Artois and Corona, declined by 11.0 per cent globally and by 17.5 per cent outside of their respective home markets.
ABInBev said: "Growth across the majority of our markets was more than offset by declines in China, which is the largest market for both Budweiser and Corona outside of their respective home markets."
Paula Lindenberg, President for UK & Ireland, Budweiser Brewing Group, said: "During this unprecedented period, our number one priority at Budweiser Brewing Group has been the safety of our employees and communities where we operate.
"In Q1, our UK business grew in market share and our brands, including Budweiser, Corona, Stella Artois and Bud Light, performed strongly, with Stella Artois as the number one most valuable beer brand in UK Off-Trade.
"In our breweries, we have been adapting our production to create hand sanitiser and disinfectant to be distributed to key workers.
"This quarter has shown that Budweiser Brewing Group is resilient and well-positioned as a business to continue to grow," added Ms Lindenburg.