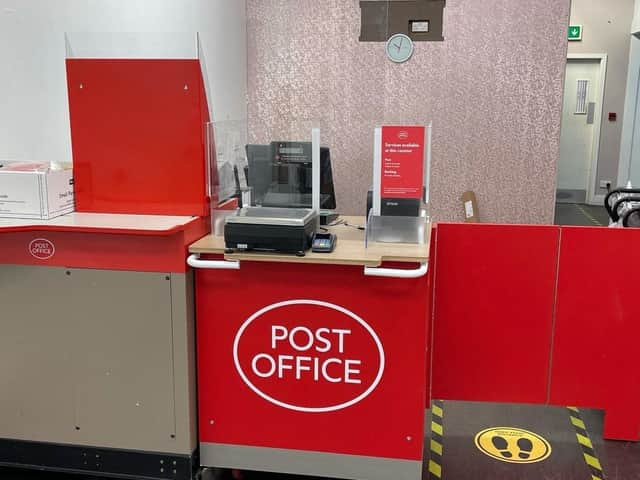 Temporary pop up post office in Chorley which helped fill the gap
The town had been left without a proper facility since the closure of WH Smith earllier this year.
A pop-up facility in a former hairdressers in the Market Walk shopping centre opened last month to help bridge the gap.
Now Post Office bosses have confirmed the town will get a permanent branch at the former Royal Bank of Scotland in Market Street.
The facility will be part of a new shop selling greetings cards and stationery.
It is hoped the branch, to be run by an 'experienced' postmaster, will be up and running by the start of June.
Kenny Lamont, Post Office Network Provision Manager, said: "We are looking to provide a permanent solution for Chorley as we know how important a Post Office is to a community.
"There were various hurdles, outside the control of the new Postmaster, that we had to overcome before we could announce our plans for a permanent replacement Post Office.
"This is why we opened a temporary solution in the interim. The new, highly experienced, Postmaster is keen to open his new permanent branch at the start of June.
"We thank him for his patience."