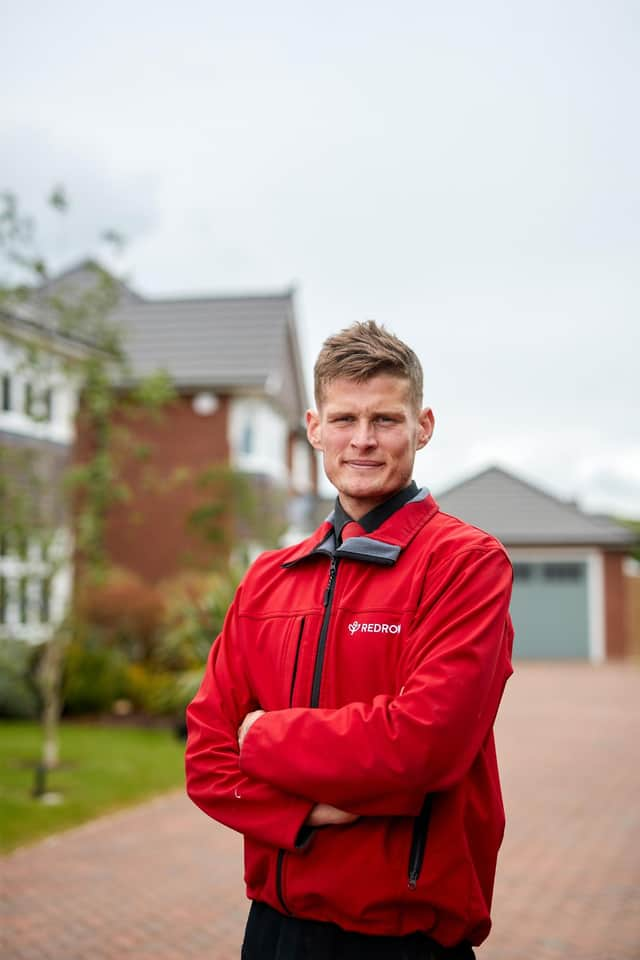 Redrow Lancashire site manager Jason Booth is taking part in Iron Man.
At just 27, Jason Booth has been recognised in the NHBC Pride in the Job Awards 2022 and received a coveted Quality Award for his outstanding efforts for company, Redrow.
Not only one of the division's youngest, Jason was among only 443 winners across Britain, chosen from a field of more than 10,000, putting him in the top five percent of those who entered.
Having started his career with the company as an apprentice bricklayer, Jason has only been site manager for 18 months, working on Willows Green in Clayton-le-Woods, before moving on to Worden Gardens in Leyland.
He said: "To get a Pride in the Job Award in my first year as site manager is something I'm thrilled about.
"I didn't really think about it but when people asked how old I was they were saying there were site managers in their 40s and 50s who were still trying for one, and that made me feel luckier than ever to have achieved one so early on in my career.
"It takes a lot of time and effort, but it's a huge accolade, and I'm grateful to Redrow.
"It's challenging. The biggest part of my job is bringing it all together, and you rely on the people around you. At the end of the day, it's about always doing the job to the best of my ability and delivering a good product for the customer.
"Redrow gave me my opportunity, and to win this award with them is an honour. I want to go as far as I can and I hope it is the first of many Pride in the Job Awards."
Matthew Pratt, Group Chief Executive, said: "It is testament to the fantastic work of our teams across our regions that we're awarded amongst our peers at such a prestigious national level.
"I am delighted with these results and wish all of today's winners the very best of luck for the next round in the autumn."
The winners will go on to compete for Seal of Excellence and Regional Awards in the autumn, with the national Supreme Award winners unveiled in January 2023.