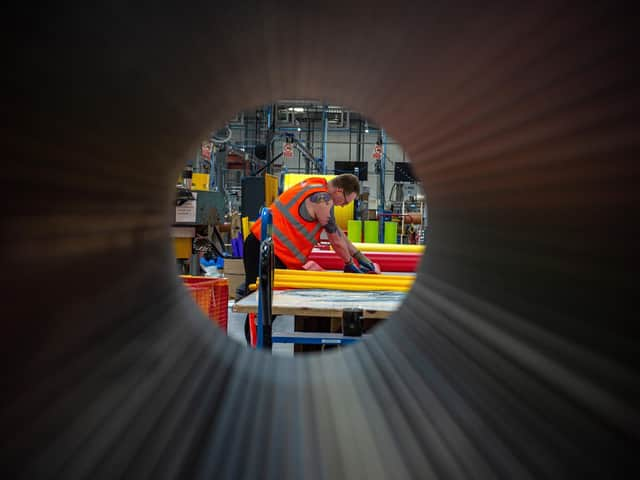 The manufacturing sector
That is according to the latest PMI data from NatWest.
Demand for local goods and services strengthened for the first time since last April, which supported the first increase in output for six months.
With business sentiment rising to a 16-month high, January also saw a pick-up in job creation.
At 51.7 in January, up from 48.7 in December, the headline NatWest North West Business Activity Index – a seasonally adjusted index that measures the change in the combined output of the North West's manufacturing and service sectors – posted in expansion territory for the first time since July 2019.
Companies that raised output commented on increased order volumes, stock-building initiatives and improved sentiment.
But the rate of growth in business activity was moderate and weaker than recorded at the national level.
New business received by private sector firms in the North West increased for the first time in nine months and at the strongest rate in close to a year-and-a-half.
Anecdotal evidence pointed to fading uncertainty, fruitful marketing and the launch of new products. The upturn in sales was broadly similar to that seen at the UK level.
January data continued to point to spare capacity among local firms, as seen by a further decline in outstanding business.
One factor that contributed to the fall in backlogs was sustained job creation.
The rate of employment expansion was slight, though the fastest since July 2019 and broadly in line with the UK average.
Local companies linked higher payroll numbers to upbeat growth projections and restructuring efforts.
Input costs increased further at the start of 2020, with North West companies reporting higher commodity, fuel and staff costs.
Richard Topliss Chairman of the NatWest North Regional Board, said: "The North West saw an improved trend for business activity in January as the cloud of uncertainty started to clear."