These Girls really showed off their talents to the full!
The Whitechapel Players' production of 'Calendar Girls' by Tim Firth, was an outstanding success as this true story, which is 
eccentric, heartbreaking and yet hilarious, unfolded.
Wednesday, 14th November 2012, 2:41 pm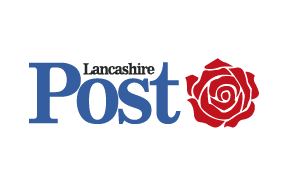 That description sums up the considerable challenge facing the Players, and impressively they successfully dealt with all the colourful, human and sensitive elements that make up this glorious play.
Their performances were a joy to watch, led by the excellent actresses who played the Calendar Girls and who undoubtedly showed off their talents to the full...namely, Jenny File, Julie Ann Davies, Rachel Quick, Julie Cowell, Jane Hill and Amanda Kay-Dunn. They were most ably supported by Pam Fishlock, Peter Worthington, Philip Cowell, Adam Rowlandson, Chris O'Reilly, Diane Oldfield, Hayley Acton, and Luke Webster. Together, they brought out all the essential ingredients of the play.
The support team was quietly efficient and effective and technical directors, Gordon File and Pete O'Reilly, made a substantial difference with their very effective and appropriate music, special effects and lighting. John Ainsworth and Julie Cowell produced and directed with accuracy and feeling, resulting in the audience clapping and laughing throughout as the story unfolded. A special mention goes to Luke Webster and Chris O'Reilly, both achieving high standards in their first performance on stage for the Players.
It was a great privilege to be part of that community as it came together to enjoy the production....and there's more. The Players' calendar is selling well at Barton Grange Garden Centre, Goldsmiths Jewellers, The Old Station Cafe, Quilters Corner, Grimsargh Post Office, and in Goosnargh.