A tear-jerking double bill
Not About Heroes/Dancing at Lughnasa - Theatre by the Lake, Keswick
Thursday, 3rd April 2014, 4:00 pm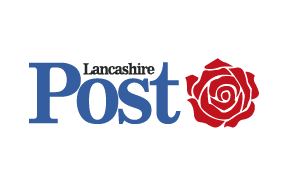 Dancing at Lughnasa
Two contrasting plays that share the subject of intimate relationships are given vigorous revivals in the opening of this Lakeland venue's 2014 season.
Not About Heroes can be considered as Theatre by the Lake's contribution to the many commemorative dramas marking World War One, while an outstanding drama like Dancing at Lughnasa never really needs any excuse to be rejuvenated.
In the first play, writer Stephen Macdonald imagines the 1917 meeting between war poets Siegfried Sassoon and Wilfred Owen, as both convalesce from the horrors of the Western Front.
Performed in the suitable intimacy of the venue's Studio, it is a tender and beautifully written duet in its borrowings from around both men's poems.
Matt Addis makes an initially aloof but always irascible Sassoon, bristling with righteous anger at the carnage of the war, but who sees in Owen (Philip Labey) a greater genius within the stammering and socially-insecure young man.
There will be many other such dramas to move you to tears this year, but seldom as simply effective as this.
Likewise, Dancing at Lughnasa will leave at least a sizeable lump in the throat, whether you're re-visiting the sisters at the centre of Brian Friel's lyrical play, or making their acquaintance for the first time.
At its heart is a gentle drama about memory – "what seemed to be and what was".
It's set in 1936 Ireland, where great changes are coming, but where a family scratch out their lives, almost oblivious to the wider world. Friel's wistful story telling weaves its way around the mystical and the material in one of those plays that haunts your own memory long after the final curtain.
Director Mary Papadima, and her choreographer Heather Habens, together make it a moving evocation of a time long past, while dialect coach Charmian Hoare ensures a cast of eight are in step with the language.
In such a strong production, you could even overlook the occasional use of over-dramatised projected backdrops.
Not About Heroes runs to Saturday; Dancing at Lughnasa to April 19.