This Tea was a perfect brew
The curtains open on a grand set of Preston's railway station buffet, but here the encounters are not always brief... geddit?
Monday, 29th September 2014, 11:06 am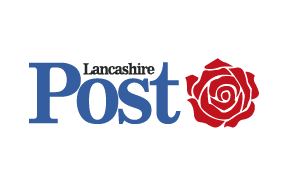 Set during the First World War we see huge numbers of troops moving around the country – to and from barracks, home on leave, attending training and heading overseas.
Preston station became a major hub of wartime traffic due to Fulwood Barracks and the training area in Blackpool.
A group of local women established a free buffet on platforms 5 and 6, manned (or should that be 'womanned'), by over 400 volunteers.
Donations poured in to fund food, drink, bedding and such, so the men could not only take sustenance but also rest, sometimes overnight, while they waited for their trains.
This new play by June Metcalfe shows how the volunteers deal with whatever life throws at them – often with humour, always with compassion.
A well-chosen cast were at ease in their roles. The main characters – Jessie (Debbie Taylor), Florrie (Cheryl Taylor) and Winnie (Janet Dawson) are volunteers who greet packed trains with hot drinks, baskets of food and TLC for everyone.
Taking two roles each Paul Hansen (Bert and Jim) and Dominic Dwyer (Bill and Danny) are soldiers and Ruth (Marion Yardley) is the railway porter.
Factory girl Aggie (Angela Kilpatrick), and munitionettes Violet (Emma Lakeland) and Lily (Jade Kay) regularly pop in to see what's going on.
Winnie's son, Sam (Paul Regan), and Ruth's son, Isaac (James Wood) have escaped the draft so are becoming used to taunting from those who think they should have gone to war with the other 'pals'. What are they thinking in the final scene?
Despite the subject of war this play is warm, humorous and extremely enjoyable.