Raise laughs and cash for army day
The Frog and Bucket presents a night of comedy in aid of Armed Forces Day next week.
Sunday, 17th May 2015, 9:00 am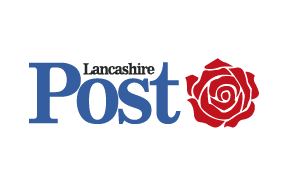 Comedian: Andy Watson
The Guild Hall-based comedy club will put monies raised from the show will towards the celebrations taking place in Preston on July 11.
A fine range of comedy talent will raise laughs too. MC Freddy Quinnes has seen a meteoric rise into some of the biggest clubs in the country.
Adam Rushton, a former sailor in the Royal Navy turned comic, has also been making waves on the circuit, gigging up and down the country and abroad since his first gig in a comedy competition.
Tom Short has a madcap awkwardness that creates a comic stream of consciousness sprinkled with ad libs and surreal observations. Definitely one to look out for having won a number of national accolades such as The Funhouse Comedy Championship.
Clayton Jones started stand up as a hobby and it has now turned into a career, taking him up and down the country from Edinburgh to Exeter.
Headliner Andy Watson is a 10 year veteran of the national and international circuit.
Since winning CityLife comedian of the year (previous winners including Peter Kay)his career has gone from strength to strength including supporting Paddy McGuinness.
Catch his hyper energetic style and miss this fantastic night at your peril. www.prestonguildhall.com/