Lowri will be pleased to meet and greet you for free
How would you like to be met from a train? The red carpet treatment? Or perhaps just a hug and some help with your bags?
Sunday, 29th March 2015, 12:00 pm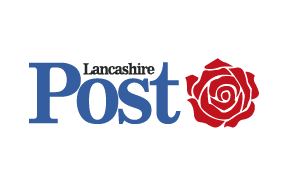 Im Glad Youre Here
During April artist Lowri Evans will meet passengers at Preston railway station with a series of bespoke greetings, marking the world premiere of performance piece I'm Glad You're Here, co-produced by Derelict Sites and TheyEatCulture.
Choosing from a menu of encounters, this is your chance to have a fleeting, filmic moment in an unlikely place. If you are passing through the station any time between April 13-18 you are eligible for the free service, but booking is essential.
I'm Glad You're Here is the first in a series of creative engagements with Preston's train station that TheyEatCulture have planned as part of their major Arts Council funded project Hit the North.
I'm Glad You're Here is the first in a series of creative engagements with Preston's train station that TheyEatCulture have planned as part of their major Arts Council funded project Hit the North. To take part in I'm Glad You're Here, find the booking options and form on Lowri's website www.thelowri.com/glad