Folk enjoy a Christmas caper
Following a hugely popular Christmas tour two years ago, folk singer Maddy Prior joins up again with the Carnival Band for their festive show Carols and Capers at Preston Guild Hall next Wednesday.
Friday, 7th December 2012, 1:28 pm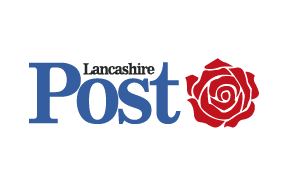 Together they mix renaissance, modern and ethnic instruments with plenty of humour to put their own stamp on familiar and not-so-familiar festive fare. Box Office: 0844 844 7710 or www.prestonguildhall.com
Deck the Hall with Boughs of Holly in the historic setting of Lancaster's Shire Hall.
The venue's resident professional theatre company, demi-paradise productions, have performed this evergreen celebration of Christmas in words and music since 2000. Audiences are treated to a programme of festive verse and prose, songs and carols, letters, journals, stories and pantomime.
Compiled and devised by Sue McCormick, a company of five actor/readers are teamed up with female a cappella singing partners Five in a Bar.
It's on from December 12 to 15 – and includes mulled wine or juice and mince pies. Box office: 01524 64998
Preston Orpheus Choir once again set the scene for the festivities with their annual Festival for Christmas at the city's Guild Hall.
This year's event, tomorrow night, marks the 30th anniversary and as before is a
feast of local entertainment for all ages.
The choir was founded in 1929 and this year they welcomed their new musical director, Roselise Gentile, originally from Bologna.
She will conduct tomorrow, with the choir's accompanist, Paul Greenhalgh, at the piano.
The evening opens with the refrains of bagpiper Pipe Major Stewart Lyell as he pipes the choir and band into the Guild Hall, and continues with Freckleton Brass Band, under the baton of guest conductor Michael Fowles.
Dance comes courtesy of the Sandham Fitchett School of Performing Arts – more than 100 of its dancers perform to the music of Michael Jackson, including the classic Thriller. The Shamrock Irish Dancers will also perform.
The Junior School Choir from Kirkham Grammar will perform, conducted by Helen Shuttleworth and accompanied by Peter Morrison.
The school won first and second place in the finals of the Young Choir of the Preston Guild competition.
Preston's St Pius X Preparatory School will present their version of the Nativity for the first time. Box Office: 0844 844 7710 or www.prestonguildhall.com.
Lancaster's Dukes cinema presents a unique preview screening of Quartet, Dustin Hoffman's directorial debut, next Tuesday, including a live Q&A with the film's cast and crew including Billy Connolly, Sheridan Smith and Tom Courtenay plus screenwriter Ronald Harwood.
It's chance to see a film which is generating a real buzz weeks before its national release on January 1 and before it returns to The Dukes from January 25.
Quartet (12A) is a tale of in-fighting and camaraderie among the residents of a retirement home for classical musicians and features British acting talent including Maggie Smith and Michael Gambon.
The Dukes almost-famous Christmas Cabaret returns this year, bigger than before!
For the first time it's on the big stage and promises new acts and new routines by acclaimed ensemble, Slightly Fat Features, along with a mix of classic cabaret and orchestrated madness.
Slightly Fat Features have built up a cult following in the four years they've been presenting these spectaculars in The Round at The Dukes. They are recommended for anyone aged 14 plus and are on next Friday and Saturday.