Comic John is set to get them laughing again
Preston comedian John Thomson, who won a prestigious industry award for his stand-up routines, is returning to the stage, he has announced.
Wednesday, 14th November 2012, 8:26 am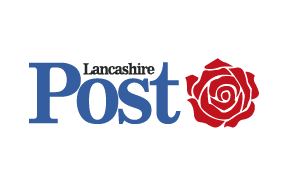 Several years after he last took to stand-up, the 43-year-old has announced he is ready to return to his roots.
He made the announcement on Monday night as he was judging the BBC New Comedy Award in Blackpool.
And he has already had a dry run with a short spot at Manchester's Comedy Store on Sunday night.
Thomson, who went from stand up comedy to starring in hit TV shows including The Fast Show and Cold Feet, is said to have been encouraged by the response to that and now wants to turn his hand back to stand-up.
He told the crowd in Blackpool: "Breaking news – I did my first gig in years last night and it went really all right, so yes, I'm back, I'm doing stand-up again."
Asked by awards show host Patrick Kielty if comedy audiences had changed he added: "I don't know, it is difficult really. It depends what kind of material you have got. It is not PC to be PC any more. It is treading the fine line between PC, post-modernism and just...offensive."
Asked which he was, he added: "A bit of the three."
Immediately after his gig at the New Stuff night, held at the Comedy Store's base on Deansgate Locks, Manchester, he took to social networking site Twitter to tell fans: "Thank you to everyone who came and those who offered support re tonight's stand up.
"It went really well. Ready for more. Watch this space."
Thomson – whose best-known live character was the politically-correct old-school comic Bernard Righton – won the Perrier award with Alan Partridge star Steve Coogan in 1992, which led to the Paul Calf films on TV.
The dad-of-two, who married wife Samantha in 2005 and has acted as a charity auctioneer for the Corey Ashcroft appeal, has also appeared in Spitting Image and Coronation Street
He studied at All Hallows Catholic High School, in Penwortham, and then attended Runshaw College in Leyland between 1985 and 1987. He now lives in Didsbury, Manchester.