Bantams who flew to war through choice
A new play commemorating the centenary of the outbreak of the First World War comes to Preston's Continental pub on Thursday night.
Tuesday, 28th October 2014, 1:17 pm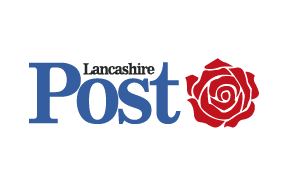 Bantams by Rob Johnston
'Bantams' by Rob Johnston, performed by The Hyde Festival Theatre Company, tells the story of men who could have sat the brutal conflict out had they wished – but enlisted anyway.
Set in 1915, hundreds of thousands of men have already enlisted, but not every man who wants to enlist can.
Some are judged too old. Or too thin. Or have poor eyes. Or poor hearing. Or a bad leg. Or...
Unable to join up they must remain at home, enduring accusations of cowardice, humiliation on every street, white feathers in the post.
Finally, these men are given their chance.
Bantams tells the story of these courageous men. The thousands who could have stayed out of the war, could have stayed safe at home.
Chose instead to take part in the most appalling, most destructive, most deadly conflict the world had ever seen.
The Hyde Festival Theatre Company was formed in 2010 and has commissioned Rob Johnston on three previous occasions.
These commissions have included Einstein's Daughter, which went on to win The King's Cross Award for new writing, and an English adaptation of Strindberg's Miss Julie.
The company itself plays at its home theatre in Hyde and also tours its work to a variety of venues from traditional theatres of varying sizes to pub theatres to found spaces.
Doors open at the Continental at 8pm on Thursday October 30.
Tickets are £8 (£6 concs) and are available online from Skiddle, See Tickets & WeGotTickets or in person from The Continental (01772 499 425) or Preston Visitor Information (01772 253 731).