Ballads and beasts come to heart of forest
The Ballads of the Beasts Bowland
Thursday, 31st July 2014, 4:00 pm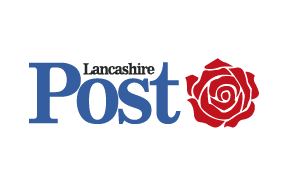 Blaize Theatre
Mums, dads, grans, grandads, carers and kids are needed urgently to transform Gisburn Forest into a theatre as part of a week long community project.
Touring performers Blaize Theatre are looking to tell the tale of all the unusual creatures lurking among the trees at Gisburn and are setting out to tell their tale.
Working in collaboration with rural touring company Spot on and Culturapedia the exciting new project which will run from Sunday August 10 until Saturday August 16.
And the whole thing is FREE.
Blaize want you to come along and sing, dance, act, make props, sew or just have fun and help them stage 'The Ballads of the Beasts of Bowland' which will be performed in Gisburn Forest at the end of a busy week of workshops on August 15 and 16.
Arts workshops will be run in Newton-by-Bowland Village Hall from August 10-15 and the more the merrier.
A spokesman for Blaize said: "We need YOUR help to make the show happen – and you can star in it too!
"No experience needed, just a sense of fun.
"Don't worry if you can't make it to every single workshop, just let us know which sessions you can make and we will take it from there.
The first day of the project is Sunday August 10, and to take part you should pop into the village hall between 1pm and 4pm and register your interest – ideally wearing any animal masks or costumes you have lurking around the house.
The workshops will then run between 3pm and 6pm and 7pm until 9pm from Monday (August 11) to Thursday (August 14).
Feel free to attend as many or as few of them as you can – you can even bring your tea with you!
The project will set out to uncover what kind of creatures live in the forest and, more to the point, who has lived there and had to go and live somewhere else, because of us humans?
The focus will be on strange tails and even stranger tales plus a few songs, – it'll be a blast!
Performances will be held on Friday August 15 and Saturday, August 16 in Stephen Park.
For further information go to blaize.uk.net/the-ballads-of-the-beasts-of-bowland/