The sound of the future of music
Damo Suzuki, frontman of 1970s psychedelic Krautrock pioneers Can, returns to Preston this weekend to headline a festival of experimental music.
Thursday, 9th May 2013, 2:17 pm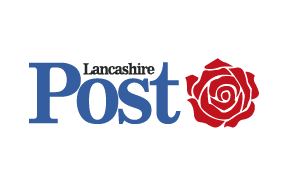 Pioneer: Damo Suzuki will play in Preston
Future Sound 2013, at the University of Central Lancashire, features the former Can singer playing with a specially put together band of tutors from the university's widely renowned Music Practice course.
Suzuki now tours the world playing as part of his Damo Suzuki Network - inviting specially chosen musicians who work in the area of the show he is playing, and whose work is sympathetic to his own, to appear onstage with him in largely improvised performances.
The idea is to generate a wholly unique performance for each show, with the musicians communicating with both each other and the audience while onstage in a free and honest way.
Both Suzuki and his former outfit Can referred to this process, and the resulting freeform jam, by the name "Instant Composing."
For Future Sound, Suzuki will perform with the Jujojo Colesi ensemble, who have been created especially for the event and feature tutors from the university's BA Music Practice course.
Their performance with Suzuki will be the finale which closes the three day festival, which will start tomorrow evening and runs through Saturday and Sunday at the university's Media Factory.
Throughout the weekend, audiences can see and experience over 50 performances, along with a whole host of new acts from a staggeringly wide range of musical genres.
Audiences can also experience a specially put together audio visual show from Foreign Floods, a avant garde musical and performance art piece by UCLAN student Fil Hamilton, better known as the frontman of local bands, Yr Impossible and The Pterodactyls.
And there will be appearances from Preston combo Mobius Loop, 0point3recurring, Dyads, Justine Flynn, Josh Horsley and more.
The festival kicks off at the Media Factory, on Kirkham Street, off Fylde Road, Preston, on Friday May 10 from 6pm until late, then events begin again at 12 noon on Saturday and performances run from noon on Saturday until the end of the Suzuki show.
Admission to the festival itself is free for students with appropriate ID or, for the general public, £5 or £3 concessions. Entrance to Damo Suzuki's performance, at 8pm on Sunday, is £10 or just £5 to holders of either three day or one day tickets to the festival.