Rising indie stars going on a world tour of, er, Lancashire
Many's the band which has had new shoes fitted for a world tour.
Sunday, 23rd February 2014, 10:00 am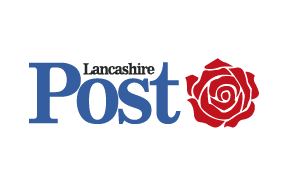 The Lottery Winners
But most world tours go further than Lancashire.
And most get their new boots somewhere more exotic than Bolton.
The Lottery Winners will be taking in pubs, clubs, music venues across the county and surrounding towns.
And the tour is being sponsored by Walsh Shoes with the band heading to the Walsh factory tomorrow to perform and design their own shoes.
Having said all that, Norman Walsh was just 16 years old when he was selected to make running shoes for the 1948 British Olympic team.
And, after establishing Norman Walsh Footwear in 1961, Norman went on to develop sports footwear for rugby, football, track and field, wrestling, boxing and fell-running.
The four-piece indie-pop outfit The Lottery Winners will be performing at venues, famous landmarks and hidden gems across the Red Rose County.
The band will also be working to highlight the great businesses in the region – from specialist food producers like Pugh's Pigs, larger companies like Warburtons or Heinz, or the hip Norman Walsh Footwear.
Lead singer Thom's on stage persona has been described as "the illegitimate child of Freddie Mercury and Peter Kay" – an odd mix perhaps, but one that is fitting given that Thom grew up playing the the same streets and fields as comedy greats Stan Laurel and George Formby, Eric Sykes and Eric Morecombe, Victoria Wood and Caroline Aherne, Steve Coogan and Peter Kay himself.
A Lottery Winners concert has a comedic thread that weaves between the band's epic three minute indie-pop songs and makes for a hugely entertaining night out.
March 22 - Blackburn, Live Lounge
April 12 - Fleetwood, Strawberry Gardens
April 25- Clitheroe, The Grand
April 20 - Burnley, Ighten Leigh Social Club
May 4 - Leigh, Library Square