Book review: Welcome To Rosie Hopkins' Sweetshop of Dreams by Jenny Colgan
Sweet as candy and refreshing as lemon sherbet, Jenny Colgan's latest tasty treat was just made to be devoured!
Monday, 16th April 2012, 7:00 am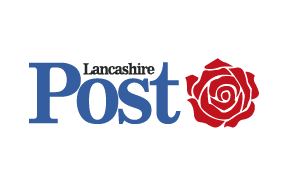 If you loved Star Bars, Spangles, Refreshers, gobstoppers and Hubba Bubba, then Colgan's delightful novel, a classy concoction of confectionery, confessions and true romance, will be just your bag of goodies.
Yes, nostalgia never tasted sweeter than in this gentle yet gripping, emotional yet funny tale of the secret history behind a seemingly ordinary village sweetshop which peddles hopes and dreams as well as jars of colourful, old-fashioned sweets.
Rosie Hopkins is a city girl born and bred and thinks leaving her busy London life, and her boyfriend Gerard, to sort out her elderly great aunt Lilian's sweetshop in a small country village in Derbyshire is going to be dull.
At 31, her life runs smoothly (a little too smoothly perhaps) with boyfriend Gerard. They share a cramped flat where auxiliary nurse Rosie seems to do all the housework while pharmacist Gerard either sulks or plays Grand Theft Auto.
They have been together for eight years and there's been no sign yet of a marriage proposal so a six-week separation might just give their relationship a much-needed shake up.
Lilian Hopkins has spent her life running Lipton's sweetshop through wartime and family feuds but she's had a bad fall and requires a hip replacement. In other words, she needs someone to care for her, and her neglected shop and home are crying out for some TLC.
So who better than practical, warm-hearted Rosie? But as Lilian struggles with the idea that it might finally be time to give up her beloved shop, she also wrestles with secrets from the wartime.
So while Lilian gets to grips with her past, present and future, Rosie gets stuck into sorting out Lilian and her shop, making new friends in the village and handing out help to more people than she had bargained for.
Life certainly isn't dull...
Colgan has a wonderful way with words and as she takes us through the lovingly crafted layers of this multi-dimensional story, we cannot help falling for Rosie, her lovable aunt and the dazzling array of sweets that add an extra flavour to the story.
With delicious recipes, lashings of love, laughter and tears and an intriguing dash of mystery, you can be sure that Rosie Hopkins' Sweetshop is stuffed full of mouth-watering surprises.
(Sphere, paperback, £7.99)