Book review: Turn over a new leaf with Macmillan Children's Books
A new year has brought some fresh and exciting adventures for young readers from the ever inventive book boffins at Macmillan.
Wednesday, 23rd January 2013, 9:00 am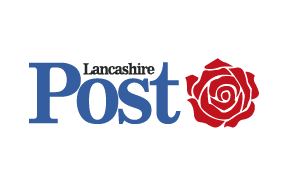 Teenagers can catch up with the second part of a scintillating sci-fi series while canine capers, lunchtime madness and journeys to the moon will provide fun and laughter for little ones.
If Julie Cross's debut novel Tempest created a storm among teen readers, then Vortex, the second instalment of this thrilling time-travel trilogy, is going to put them in a spin!
Using the same captivating mix of romance, action, suspense and mystery, this new sci-fi epic just gets better and better with an irresistible package of superb storytelling, sensational surprises and knockout emotional punches.
Jackson Meyer's ability to travel backwards through time has landed him a role as agent for Tempest, the shadowy division of the CIA that handles all time-travel-related threats.
Despite his heartbreak at losing Holly, the girl he altered history to save, Jackson has thrown himself into the job and proved to be an excellent agent.
However, after accidentally meeting up with Holly again, Jackson is reminded of what he's lost and he starts to ask questions about himself and his future.
And when Eyewall, an opposing division of the CIA, emerges, Jackson and his fellow agents not only find themselves under attack and on the run, but Jackson begins to discover that the world around him has also changed.
Someone knows about his erased relationship with Holly, putting both their lives at risk all over again. The world hangs in the balance as a lovelorn Jackson must decide between saving the love of his life and the entire world...
Set in a vivid present day and a not-so-distant past, Vortex is a gripping, fast-paced thriller which delivers excitement on every page as well as a tender contemplation of identity, relationships and grief.
Cross creates a compulsive and invigorating narrative full of lively dialogue, distinctive characters and a palpably real alternative world.
A top-class book for teens and young adults.
(Macmillan, hardback, £12.99)
The Smug Pug by Anna Wilson
Welcome back to the mad, mad world of Anna Wilson's Pooch Parlour, the dog salon where pets get pampered and canine mysteries get solved.
The latest chapter of Wilson's amazing animal antics in Crumbly-under-Edge follows the same fun formula with crazy adventures, lots of laughs, animals galore and some very strange characters.
Nine-year-old Pippa Peppercorn loves helping out at the village's pampered pets salon, a cosy joint run by the cuddly Mrs Semolina Ribena Fudge, where customers and their pets stop by for tea and sympathy as well as a trim.
New kid on the block is Smug the pug, a clever, funny dog who is full of surprises and has invented a brilliant machine to help things run smoothly in the busy salon.
PIppa has fallen head over heels for Smug and his owner, Tallulah Foghorn, but Dash the dachshund has his suspicions about this so-called doggy genius. He thinks Smug lives up to his name and that Tallulah is nuttier than one of Mrs Fudge's fruitcakes...
Clare Elsom provides the lively illustrations for Wilson's concoction of comic characters, animal magic and dastardly deeds.
Ideal reading for children aged seven and over.
(Macmillan, paperback, £5.99)
Lunchtime by Rebecca Cobb
If mealtimes often turn into a temper tantrum nightmare with your fussy little eaters, try tempting them with this delightful little dish!
A rising star in children's picture books, Rebecca Cobb has written and illustrated a colourful cautionary tale about a little girl who is so busy having fun that she lets some unexpected visitors eat her lunch... and ends up so hungry that she'll eat almost anything.
It's lunchtime for one little girl, but she's too busy to be hungry. A visiting crocodile, bear and wolf, however, are starving and are more than happy to eat up all her food. It's just as well for the little girl that children taste revolting!
But by teatime, she's not going to let anybody share her meal...
Cobb's quirky, freehand drawings capture the anarchic essence of a story that will appeal both visually and verbally to pre-school children.
A tasty tale of food, friendship and fun that is sure to tickle young tastebuds!
(Macmillan, paperback, £6.99)
Zoe and Beans: Pants on the Moon! by Chloë and Mick Inkpen
Hold onto your pants, Zoe and Beans are back!
The Inkpens, a talented father and daughter duo, deliver another stunningly beautiful picture book in the adorable Zoe and Beans series for tots aged three and over. Chloë and Mick are proving a top team with their unique and exciting picture book partnership.
In their latest out-of-this-world adventure, Zoe is hanging her pants out to dry one windy Thursday when whoosh, a big gust of wind blows her and her pet dog partner Beans up, up, up into space... along with the washing line full of pants!
When they finally land on the moon, there's a lot of exciting exploring to do. But how on earth are they going to get home again?
Chloë's imaginative and quirky story is brought to life by her father's fun-filled pictures featuring an adorable heroine and her crazy canine Beans. Laughter all the way is guaranteed with this madcap pair of pranksters.
(Macmillan, paperback, £5.99)