Book review: Top choice from Random House Children's Books
Whether your children are tots or teens, there's plenty of exciting titles available from Random House Children's Books this month.
Monday, 20th February 2012, 6:00 am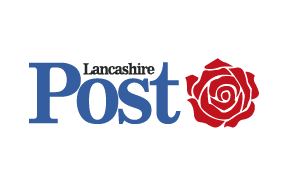 From colourful picture books to sophisticated suspense novels for young adults, there's a book with your child's name written all over it!
Top of the teenage selection must be the hard-hitting and mesmerising Desert Angel by US author Charlie Price (Corgi, paperback, £6.99), a brutal and heart-thumping tale of murder and abuse.
This is young adult fiction of the grown-up kind, portraying life in all its stark reality. We see humans at their worst and best as we travel across the Californian desert on a terrifying cat-and-mouse chase.
Fourteen-year-old Angel has had a tough start to life. Dragged around by her mother as she moves from one abusive relationship to the other, they have never stayed anywhere for very long.
But the latest boyfriend Scotty is in a different league to the others and when Angel discovers her mother murdered one morning, she becomes his next target.
Fleeing their trailer in the Californian desert, Angel embarks on a journey of survival. With no money, food or shelter and in harsh and unwelcoming surroundings, she must escape Scotty before he finds her and kills her too.
Scotty has one very big and devastating advantage – he's an illegal hunter and Angel has become the prey. Her only chance of survival is to enlist the help of strangers but by doing so, she also brings danger on them.
Angel can only see one way out…get Scottie before he gets her first.
Price's fast-paced thrilling story paints a bleak and depressing picture of American 'trailer' life set against an unforgiving landscape.
The relentlessness of an increasingly desperate Scotty contrasts with the emotional rollercoaster experienced by the teenage Angel as she finds friendship in the most unexpected places.
Desert Angel is revealing, raw and shocking but it's also moving, uplifting and totally unmissable.
Sisters ...who'd have 'em?! Certainly not tomboy Marta whose older, frillier sister Melissa likes everything she doesn't.
As always in Jacqueline Wilson's brilliant books, she gets right to the heart of all those things that kids love and hate and The Worst Thing About My Sister (Doubleday, hardback, £12.99) is full of fun, frolics and little pearls of wisdom.
Here she focuses on that old family chestnut – sibling rivalry – and gives quarrelling sisters plenty of food for thought.
Marty and older sister Melissa couldn't be more different. Marty loves her Converse trainers, playing football, hiding in her secret den and helping her dad with his DIY while Melissa loves Justin Bieber and all things pink, girly and pretty.
The sisters can manage to live together, despite their occasional scraps but then Mum tells them they have to share a room. Her dream of making dresses is at last going to come true and she needs another room – Marty's Room.
Both sisters are thrown together and the arguments soon increase to horrid tricks. For Marty, having to share her bunk beds and lose her private sanctuary turns out to be the very worst thing about having a sister.
But the girls soon discover that being too close for comfort can have unexpected consequences, and when an accident happens, the sisters realise they are closer than they thought.
Wilson entertaining and yet thoughtful book is accompanied by reading notes ideal for children's reading groups or classroom discussions and Nick Sharratt's fantastic illustrations are the icing on the cake.
Perfect for young readers aged seven and over.
And what about a picture book that will have the youngest members of the household laughing their little socks off?
Award-winning children's illustrator and author Nick Sharratt has teamed up with fellow author Elizabeth Lindsay to produce Socks (David Fickling Books, hardback, £10.99), a brilliantly clever picture book which celebrates the nation's favourite footwear.
We're talking big and bold here... big pictures, big writing and big, barmy adventures! There's a smiling sockodile, a dozing hipposockamus, an eight-legged socktopus and even a Sock Ness Monster enjoying a summer holiday.
Pages of silly big words containing socks such as Socywockydoodah, Sockywockychoochoo train will enchant little ones who can work their way through a series of sock animals, storytime characters, objects, transport and even greedy-guts Goldisocks.
The rhyming story is full of sockywocky fun, socks of every design and colour and will keep kids (and grown-ups) in stocking stitches for hours on end!