Book review: Macmillan Children's Books gear up for the Olympics
It's London 2012 and the good sports at Macmillan Children's Books are making sure that the youngest members of the family don't miss out on all the excitement.
Wednesday, 11th April 2012, 7:00 am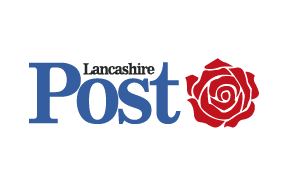 To celebrate an exciting year, there are books for all ages which can be kept as souvenirs or will simply help youngsters understand and share in the busy, buzzing atmosphere of London and the spirit of the Olympics.
And if the Games don't fire up your children, there are plenty of other sparkling reads to entertain and amuse.
Little ones will be running round in circles to get their hands on Marion Billet's My First London Bus (Campbell, £5.99), a hard-wearing board book on wheels which can be pushed along the floor as well as read.
They can follow the red bus around the streets of London, visiting the sights and spotting an extra special detail, including the Queen on her palace balcony, on every page.
And when that's done, simply close the book and push it along on its four moving wheels and go on your own journey! It's the perfect way for any young visitors to London to remember their trip.
And there's another journey to remember with Muddle London, a magnetic play book by Jannie Ho (Campbell, hardback, £9.99) which enables little hands to create their very own bus tour of the capital.
With activities on every page and plenty of scope to use their imagination, this book is the perfect way for young children to explore iconic London. The pack contains 16 colourful and inventive magnets and four fun play scenes plus a handle for carrying and a plastic storage pocket to keep the magnets. What a way for toddlers to get stuck into the magic of the big city!
Children aged three and over will be hunting down The Dinosaur Games written by David Bedford and illustrated by Dankerleroux (Macmillan, hardback, £10.99), published on June 7.
Titus the T-Rex is ready for the Great Dinosaur Games. He may only be young, but he's a tough lizard king and he's out to win everything! Or so he thinks... He's not built for hurdles and swimming isn't easy when you've never learnt how. But with a meteor on its way to Earth, everything is set to change. Titus may not win a race, but he might just save one! With a funny, fast-paced rhyming text and spectacular sporty illustrations, The Dinosaur Games is pure animal magic.
And there's a giant imaginative leap to enjoy in Danny Baker's Silly Olympics: The Wibbly Wobbly Jelly Belly Flop – 100% Unofficial (Macmillan, paperback, £5.99), the wickedly witty work of Lancashire author Steve Hartley.
Yes, the world's naughtiest record breaker is back with this timely Olympic-sized round-up of revolting records! Suitable for youngsters aged seven and over, this is a bumper bind-up of the first two hilarious Danny Baker stories (The World's Biggest Bogey and The World's Awesomest Air-Barf) plus a topical new story, The Silly Olympics (100% Unofficial!).
Cheer Danny and his friends on as they bravely attempt to break the world record for Jelly Belly Flopping, Custard Pie Flinging and Picking Up Baked Beans While Wearing Boxing Gloves. The competition is tough, but Danny is determined to hop, skip and jump his way to a gold medal.
It's silly, it's rude and it's one of the funniest books your kids will read this year!
And if you love sport but can't run to save your life, why not find inspiration in Olympic Poems – 100% Unofficial by Brian Moses and Roger Stevens (Macmillan, paperback, £4.99), a brilliant, funny, inspiring collection of poems about sport and sporting events of every kind from PE lessons to sports day to the final of the men's 100m race.
There are poems about winning and about taking part, poems about having all the right kit but no talent and poems that show that it if you are at school being the best egg and spoon racer really is as important to your mum and dad as being an Olympic athlete. Packed with sporting gems and with messages to console and inspire, this is the perfect book of verse for children aged seven to nine.
Through Time: Olympics written by Richard Platt and illustrated by Manuela Cappon (Kingfisher, hardback, £10.99) is a sumptuous recreation of the Olympic story, from its ancient origins to modern times.
This fact-filled book explores the evolution of the Olympic Games with a chronological format that allows the reader to experience life in many diverse cities and cultures during different historical periods. The narrative runs from city to city, exploring the impact of the Games on each host nation as well as the key social, political and cultural events of the time. Woven into this narrative are all the major sporting highlights and record-breakers. A historical gem for readers aged seven and over.
And what child could resist a book called Does Farting Make You Faster? (Macmillan, paperback, £5.99) Glenn Murphy's cornucopia of Games facts and fun allows youngsters to become sporting whizzes in time for the Olympics.
Why don't hammer-throwers get dizzy? Could the world's fastest swimmer catch a jet-ski? How far can a human being run or cycle before they drop? Which nutter invented the ski jump? Murphy answers these and other offbeat questions in this entertaining book about the science of sport. From running a marathon to beating your friends at basketball, from negotiating a snowboard slalom track to pulling a backflip on a BMX, find out everything you ever wanted to know about sports and games. It's like being in the Olympics with none of the boring bits!
Away from the Olympics, there is a wide range of funny, fascinating and informative books including Lane Smith's sharp and witty It's A Book! (Macmillan, paperback, £5.99) Aimed at an audience anywhere between one and adulthood, it raises the traditional picture book to a new and amazingly sophisticated level.
"Can it text?" "No." "Tweet?" "No." "Wi-Fi?" "No, it's a book!" This wry exchange between an IT-savvy donkey, a book-loving ape and a mouse forms the playful and light-hearted examination of print as a medium in the digital age. With a subversive and signature Lane Smith twist, this satisfying and perfectly executed book has something to say about the importance of reading to children and adults alike.
And Emily Gravett's distinctive, bold and playful illustrations bring colour and life to another top-class picture book, Wolf Won't Bite! (Macmillan, paperback, £5.99) Take your seat in the front row and watch in wonder as three cheeky little circus pigs make a wild wolf jump through hoops, endure feats of astounding derring-do and even put up with perilous games of dress-up. But can you push a wolf too far? This lively and funny story is sure to strike a chord with anyone who has both a pet and a young child.
Are there any pre-school tots who don't love stories featuring their favourite person? My Mummy by Paula Metcalf and Lucy Barnard (Macmillan, hardback, £10.99) is a cute and cuddly celebration of the special relationship between a little bear cub and his mother.
From playing games to making things and cuddling her baby tight, Little Bear's mum is great at everything but best of all, she belongs to Little Bear. With a touching rhyming story, big and beautiful illustrations and brimming with fun and heart-melting moments, this is sure to be a favourite with toddlers.
Inquisitive young minds will make waves with the latest fun book from Basher Science, the sensational series that's too cool for school. Oceans, written by Dan Green and illustrated by Simon Basher (Kingfisher, paperback, £7.99), unlocks the secrets of the sea, revealing what's lurking beneath the surface and on the shore. Oceans is a compelling insight into an underwater world that makes up almost three-quarters of our planet. Encounter trenches deeper than Everest, mixers and stirrers, curious creatures and mountains higher than any you will find on land. Basher's signature illustrations make a real splash in this witty and informative dive into the world's deepest oceans.
And if your children are the adventurous sort, they'll soon be 'Beavering' away with the Scouting Puzzle Book by Amanda Li (Macmillan, paperback, £4.99) which is jam-packed with Scouting-themed puzzles and activities.
There are crosswords, mazes, dot-to-dots, quizzes, colouring, picture and word matching, odd-one-out games, spot the difference activities and lots more, all based around the themes of Scouting, adventure and the great outdoors. This exciting little book also includes lots of creative activities to test children on their knowledge of the Scouting world.
Animal fans will simply adore The Poodle Problem by Anna Wilson (Macmillan, paperback, £5.99) which features the Pooch Parlour, a pampered pet salon which inadvertently turns into a canine detective agency.
Nine-year-old Pippa Peppercorn loves helping out at the only beauty salon in the quiet town of Crumbly-Under-Edge. A cosy joint run by the cuddly Mrs Semolina Ribena Fudge, customers and their pets stop by as much for the tea and sympathy as for a trim.
But when rival beautician Trinity Meddler comes to town and sets up shop, Mrs Fudge is in danger of losing her customers. What's more, Trinity has a sinister plan up her sleeve involving oodles of poodles! Luckily Dash the talking dachshund, with a nose for sniffing out a good mystery, is on hand to save the day – with Pippa as his number one assistant.
Wilson's own passion for pooches shines through in this sparkling, laugh-a-minute, illustrated story which is the perfect combination of comic characters, animal magic and dastardly deeds.