Book review: The Bike Book: Complete Bicycle Maintenance by Mark Storey
As old rail lines are transformed into cycleways and the designated Cycling Cities and Towns project takes off, it comes as no surprise that cycling is now officially one of Britain's favourite pastimes.
Friday, 29th June 2012, 7:00 am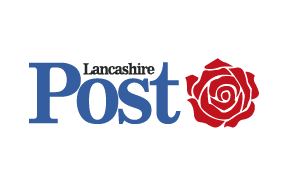 Nothing could be finer than saddling up for a family outing and heading for the country lanes and tracks, so where do you start if you are a cycling novice and want to make sure that you have the right bikes and know how to keep them in safe working order?
Haynes Publishing knows all about bikes and cycling and, now in its 17th year of publication, The Bike Book continues to be a bestseller.
The sixth edition, which has recently hit the shelves, is a major update to this invaluable manual and includes all new developments in the cycling world along with a thorough check and revision of all existing material.
As well as being compiled by a new author, excellent photography gives clear and helpful close-ups and the first page redesign in the book's history offers readers the perfect user-friendly and contemporary manual.
The clear step-by-step approach for which Haynes is famous remains intact and with sections from choosing a bike, routine maintenance and advice on braking systems through to safety checks, helmets, clothing and lights, every aspect of cycling is covered.
While amateurs can pick up tips on setting the bike's riding position or teaching a child to ride a bike, professionals and instructors can find everything they need from wheel truing and spoke replacement to setting up a suspension bike and repairing brake systems.
The section on routine maintenance and repairs helps with the most basic of tasks like removing a wheel, repairing punctures, caring for chains and gears and even cleaning your bike.
In a special Troubleshooting section, there are suggestions on what to do if you hit problems like your saddle is too uncomfortable, the bike rattles, pedalling is too stiff, the brake levers creak or gear shifting requires a lot of effort.
So whether you have been cycling the highways and byways for decades or are contemplating the first steps to becoming a leisure time cyclist, The Bike Book could prove to be your ideal travelling companion.
(Haynes Publishing, hardback, £16.99)