BG drumming up NYE Tonic
Drum 'n' bass icon Bryan Gee is to appear at a New Year's Eve all-nighter at Club Tonic.
Tuesday, 31st December 2013, 9:15 am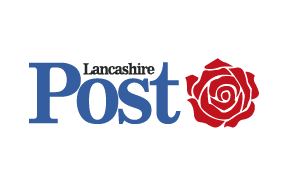 Drum n bass icon Bryan Gee
The event, from 6pm today until 6am, is hosted by Preston independent radio station Shotta TV and powered by Operation Sound System.
It features the UK's top talent in drum 'n' bass, reggae, dancehall, garage, rap and house, including the superstar DJ who set up V Recordings with jungle pioneer Jumping Jack Frost.
The first demo on V Recordings was the work of Roni Size and DJ Krust, which marked the birth of drum 'n' bass.
Shotta TV co-founder Danny Walsh said: "Headline acts will be performing from early.
"From London is Bryan Gee, alongside the original Ranger T. English Frank will performand you won't find him anywhere else either. UK garage vibes will come from none other than DJ Principal. Nottingham's MC Spyda, Blu Bomma & DJ Slipz, aka Basslayerz, are back too.
"From Birmingham Scotty 'Digga' Ranks joins forces with our own Father A, and there's a host of other DJs, MCs and artists.
"We've included as many artists from Preston as possible, like Priceless, Jonny Reason, Baratone, Montana, Lew W, CRA, Mondo and Kamakaze. It's a transition from the Shotta TV studios to the club."
Tickets are £15, with an after party in the Bears Paw from 5am until 10am. For details visit www.shotta.tv.