Lancashire photographer Sonia Bashir's stunning calendar shots of county
Her Lancashire landscapes and an eye for the iconic make Sonia Bashir's work some of the county's finest.
Saturday, 30th May 2020, 7:00 am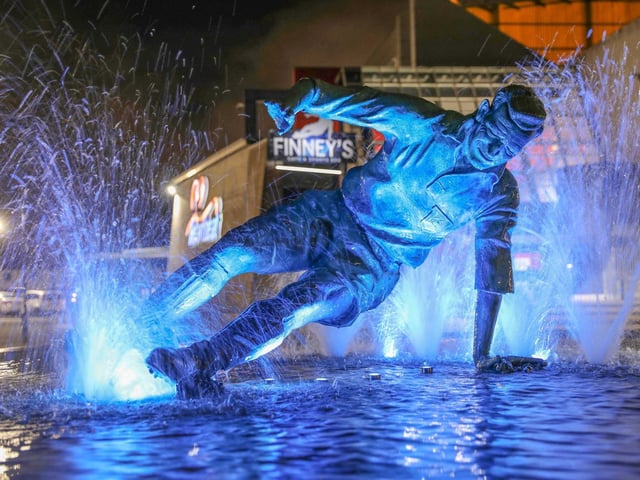 The Sir Tom Finney statue
Now the photographer from Fishwick in Preston has unveiled four new calendars for 2021.
Inspired by her roots in - and love of - Lancashire, Sonia's calendars are: the Lancashire Coast; Preston; Preston Marina and Preston North End.
The striking images include: Blackpool Tower facing a threatening sea; a calm dawn over Preston, Half Moon Bay at Heysham and the statue of Sir Tom Finney outside Preston North End.
Sonia said: "I love landscapes and I love nature. I like going out for walks and that's where my landscape photography comes in.
"I like to explore new places and surroundings. I am a Lancashire lass, born and bred in Preston.
"I'm very passionate about my home town and Lancashire."
Sonia, now 38, is a graduate in Business Information Systems and has worked in ICT in various places including Lancashire County Council and UCLan.
Armed with that know-how she can turn walks around the countryside with her three sons into photography opportunities.
She said: "I travel along the Lancashire coast a lot, and I walk the Lancashire Coastal Way sometimes.
"Photography is a passion for me and a form of escapism more than anything else.
"I share my pictures on social media; Facebook, Instagram and Twitter. That's how I got some interest and a lot of people asked for prints.
"One of my regular followers suggested I should do a calendar.
"I've have previously done 2019 and 2020 calendars, which did really well."
A stormy Blackpool seafront