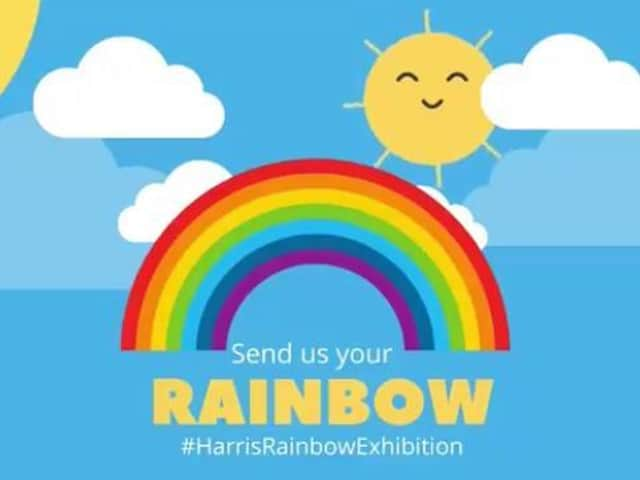 The Harris rainbow exhibition will take place on Sunday on their social media channels
In this unprecedented time of crisis, more and more children (and grown ups) all over Lancashire are creating rainbows to put up on their windows - this is a way to spread positivity, and a fun game for children to spot, when they are out for their daily exercise.
The Harris, which closed its doors as per the Government's instructions last Friday, is now gathering pictures of these colourful artworks, to hold its first virtual exhibition on social media.
Rebecca Martin, digital engagement officer at the Harris, said: "We love to exhibit art works produced by the community and celebrate people's creations, so we thought of a new way of doing this while the museum is closed to the public.
"This is our way to spread the joy those rainbows are creating."
To take part in the exhibition, just take a picture of your rainbow and send it to the Harris team via direct message on Facebook or Twitter, and remember to include first name, age and town of the artist.
On Sunday, they will share them on their social media channels and give a massive shout out to all the children who have created one.
While the Harris is closed, this online exhibition represents a way to keep the community at the centre of the museum's work.
The Harris has also recently launched its new website, www.theharris.org.uk, giving the possibility to visit the museum online thanks to a virtual tour.
More information about the virtual exhibition can be found on their social media (Twitter: @HarrisPreston / Facebook: @HarrisMuseumandArtGallery